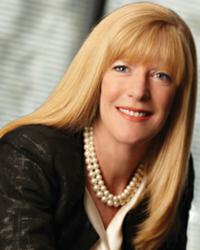 Tampa, FL (PRWEB) July 24, 2012
PMSI, the nation's largest provider of specialty products and services for the workers' compensation market, will share its expertise in panel discussions at the Workers' Compensation Institute (WCI) conference, scheduled for August 19 – 22, 2012 in Orlando, Florida. Eileen Auen, the company's Chairman and CEO, will speak on workers' compensation issues for PEOs, specifically some of the unique challenges of serving this industry segment. Jeffrey Gurtcheff, Vice President and General Manager of the PMSI's Settlement Solutions division, will discuss Mandatory Insurer Reporting and best practices PMSI has developed and implemented through the industry-leading reporting platform, MedicareConnect(SM).
Presentation Title: Black Swans of PEOs and Bed Bugs of Temporary Staffing
Panelist: Eileen Auen
Date/Time: August, 21, 2012, 2:45 p.m. – 4:15 p.m.
Presentation Title: The Eye in the Sky: Mandatory Insurer Reporting
Panelist: Jeffrey Gurtcheff
Date/Time: August 22, 2012 / 9:15 a.m. – 10:15 a.m.
PMSI will also be exhibiting at WCI at booth 633 with a "Get Connected" theme, encouraging attendees to access PMSI's resources and knowledge through social media. The company will be unveiling a new design to its acclaimed MyClaimsKit.com online resource for claims adjusters and highlighting its cost containment solutions including DMEComplete™, Home Health Care, Mandatory Insurer Reporting, and more.
About WCI
The Workers' Compensation Institute (WCI) is a nonprofit educational organization that serves as a comprehensive resource to all workers' compensation stakeholders. The WCI is an outgrowth of the long-established Florida Workers' Compensation Institute. FWCI remains in existence under the WCI umbrella and continues its Florida focus, while the national organization provides a broader outreach across all states.
The WCI sponsors an annual Workers' Compensation conference in Orlando in August, familiar to many through the sponsorship of FWCI. Now in its 67th year, the conference brings together workers' compensation professionals from across the country for networking and information sharing and provides an opportunity for vendors to display their products and services.
About PMSI:
Founded in 1976, PMSI is a leader in developing solutions to control the growth of medical costs in workers' compensation. As one of the nation's largest and most experienced companies focused on workers' compensation and liability markets, we deliver proven solutions for cost containment across the claims lifecycle. PMSI's solutions for Pharmacy, Medical Services and Equipment, and Settlement Solutions deliver quantifiable results and improve the quality of care for injured workers. We provide our customers with the innovation, focus, expertise, analytics and technology needed to successfully deliver workers' compensation benefits. For more information, visit http://www.pmsionline.com or call 877.ASK.PMSI.