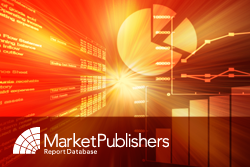 London, UK (PRWEB) July 24, 2012
Growing population and rise in income provides an impetus to the growth of the LED market in India. Demand from consumer electronics is expected to emerge as a major growth driver for the Indian LED market. Increasing usage in street lighting and growing indoor lighting applications is expected to boost the growth prospects of the LED market in India.
The players operating in the market also face challenges which are impeding their development and growth. High initial cost barrier has emerged as a major challenge hindering the market growth. Lack of consumer awareness and high import dependency are also expected to have an unfavorable impact on the growth of the LED market in India.
New study "LED Market in India 2012" prepared by Netscribes has been recently published by Market Publishers Ltd.
Report Details:
Title: LED Market in India 2012
Published: July, 2012
Pages: 80
Price: US$ 795
http://marketpublishers.com/report/technologies_electronics/electronic_devices/led_market_in_india_2012.html
The report offers a detailed and comprehensive overview of the LED industry in India. It features data and information on the market size and value, demand and supply issues, production levels, competitive landscape and marketers' positions and activities. The future of the market is also reviewed in full detail along with the challenges an dopportunities.
Report Contents:
Page 1: Executive Summary
INTRODUCTION
Page 2: Major Dimensions in Lighting Market
Page 3: Evolution of LED Technology
MARKET OVERVIEW
Page 4: Global Lighting Market- Global Lighting Market Growth (2010, 2016e and 2020e)
Page 5: Global LED Market Overview - LED Market Share by Sector (2010, 2016e, 2020e), LED Usage – General Lighting Applications (2010, 2016e, 2020e)
Page 6: India – Lighting Industry , Lighting Market Growth (2007-2011)
Page 7: Lighting Industry – Major Segments
Page 8 India LED Market Overview - Growth of LED Business (2010-2016e), Demand for LED and LED Packaged Products (2011,2020e), Share of Lamps (2010)
VALUE CHAIN
Page 9: LED Lighting – Value Chain
EXPORT- IMPORT
Page 10-11: Import and Export Data Value-wise and Volume wise- Growth in Total Imports (2007-08 – 2010-11), Growth in Total Exports (2007-08 – 2010-11), Country-wise import and export (2010-11)
DRIVERS & CHALLENGES
Page 12: Summary
Page 13-21: Drivers
Page 22-24: Challenges
REQUIRED INITIATIVES
Page 25: Required Initiatives
GOVERNMENT INITIATIVES
Page 26-28: Government Initiatives
TRENDS
Page 29: Trends Summary
Page 30-33: Trends
FOCUS AREA
Page 34: LED Focus Area
COMPETITION
Page 35: Porters Analysis
Page 36- 56: Major Public Companies (Domestic)
Page 57-59: Major Public Companies (Foreign)
Page 60- 74: Major Private Companies (Domestic)
Page 75-77: Major Private Companies (Foreign)
STRATEGIC RECOMMENDATIONS
Page 78: Strategic Recommendations
APPENDIX
Page 79 : Appendix
Page 80 : Sources of Information
More new market research reports by the publisher can be found at Netscribes page.