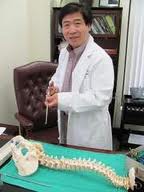 Failed back syndrome often happens because initial patient evaluations are incomplete
Edison, NJ (PRWEB) July 26, 2012
How to reduce the chances of failed back surgery syndrome or failed neck surgery?
To help patients reduce the chances of developing failed surgery syndrome, Dr. Liu suggests that patients talk with their doctors in advance to make sure that they will be given state-of-the-art medical procedures that are minimally invasive, that do not require large incisions or hardware insertion, that have a record of producing high rates of success with low risks of complication, that also have a record of offering long-lasting pain relief and that allow a rapid recovery time.
What are the symptoms of failed back surgery syndrome or failed neck surgery?
Failed back surgery syndrome is a diagnosis for post-operative symptoms of back and/or leg pain persists, including dull pain in the surgical area and sharp or stabbing pain in the extremities. The pain usually radiates to the hips, buttocks and/or thighs. Symptoms of failed neck surgery include a dull aching pain in the neck area or sharp pain that radiates into the arms. About five percent of cervical spinal fusions fail; this can occur due to a lack of skill on the part of the surgeon or to an inaccurate diagnosis. It is also possible the hardware implanted to stabilize the vertebrae has failed or that the bone graft used in spinal fusion didn't fuse properly.
What are the reasons for failed back surgery syndrome or failed neck surgery?
"Failed back syndrome often happens because initial patient evaluations are incomplete," says Dr. Liu. "In many cases, pain is not sourced from the spine and surrounding nerves but from the muscles, tendons and ligaments that support the anatomy."
Incomplete decompression and surgical inexperience can also undermine open back or neck surgery. Before going under the knife, patients can try conservative measures such as chiropractic, physical therapy, or injection therapy. If surgery is necessary, they can opt for procedures that are minimally invasive, do not require large incisions or hardware insertion, and have a lower risk of complication.
Spine surgery is basically able to accomplish two things: Decompress a nerve root that is pinched or stabilize a painful joint. Scar tissue is rarely the cause of postoperative pain, particularly in patients that have similar pain postoperatively to what existed before surgery. Often either the patient has a secondary problem that needs to be addressed or the lesion operated on was not actually the source of the patient's pain. Unfortunately, back surgery or spine surgery cannot literally eliminate pain. It is only able to change anatomy; an anatomical lesion (injury) that is a probable cause of back pain must be identified prior to rather than after back surgery.
How and when is it determined that the surgery has been unsuccessful?
In general, if a patient is getting better within three months of the surgery, he or she should continue to improve; however, if there has not been any improvement approximately three months after the decompression or there is a recurrent disc herniation, the procedure can be assumed to be unsuccessful. Some patients mistakenly feel that surgery has "fixed" them and no further therapies and rehabilitation are necessary. "After an incorrect preoperative diagnosis and subsequent spine surgery, improper and/or inadequate postoperative rehabilitation is probably the second most common cause of continued back pain," says Dr. Liu. "It can take months to a year to fully heal after many of these back surgeries. Generally, the bigger the back surgery and the longer a patient had preoperative symptoms, the lengthier and more difficult the postoperative rehabilitation."
About Dr. Liu: Kaixuan Liu, M.D., Ph.D., is a renowned endoscopic spine surgeon and founder of Atlantic Spine Center in Edison, New Jersey http://www.atlanticspinecenter.com Dr. Liu is certified by The American Board of Pain Medicine and The American Board of Anesthesiology, and is a member of The International Society for Advancement of Spine Surgery, The American Society of Interventional Pain Physicians (ASIPP), The American Academy of Pain Medicine (AAPM), The International Intradiscal Therapy Society (IITS), and The American Society of Anesthesiologists (ASA). He also serves as an international surgeon for The Spinal Foundations in England.