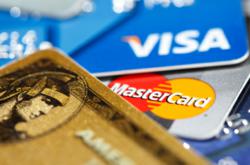 Basingstoke, UK (PRWEB UK) 26 July 2012
As the UK struggles with recession, small companies and new businesses are the ones bearing the brunt of the downturn, as they often cannot afford to market their services and products in order to stand out against their competition. Larger companies have funding in place to afford to do advertising on the internet and TV, however smaller companies are struggling to compete on the same level.
'Costs are very high'
'The costs of marketing for small and new companies are very high' say's Anne Richards of Marketing Quotes 'we have looked into the average requirements and average costs of marketing for new businesses, and it is not surprising that so many businesses are struggling'.
Marketing Quotes has been helping UK businesses for over 10 years now, to get quotes and advice for marketing and advertising and feels that help is needed in order to get the UK economy going again.
How Much Would Marketing Cost New Businesses?
Anne Richards stated 'consider the costs of marketing for new companies, they need a website to be set up, this could cost anything from £1,000 up to £5,000. They then need to get themselves picked up on search engines (this is called SEO) and SEO costs can range from £500 to £1000 per month (but this can take months or years to take effect). Paid advertising is considered the best way for new companies to quickly get found on-line, and this can cost anything from a few pence up to over £10 per click (which is paid to search engines such as Google and Yahoo. The reason it is so expensive is that competition (from other large companies) makes bidding on 'keywords' expensive. PR is considered to be a cost effective form of marketing, yet PR can cost around £1,000 per month for a well formulated targeted PR campaign. This is the very basic marketing requirements for a new business (not including branding, brochures, signage etc.) and this is often a step of faith, in that will the marketing be effective? There are cheaper options for new companies, but let's face it, if you pay peanuts, you will get monkeys.'
From Marketing Quotes experience, many new businesses have high start up costs (or running costs) that often leave little remaining for advertising and promotion; the result often is that marketing is either overlooked, or half done. The result is that the business either is left struggling, or is forced to declare bankruptcy.
Marcel Blackburn (who works with many of the marketing companies at Marketing Quotes) commented 'I feel that the UK government really needs to help support new and smaller companies. There are grants that are offered (organisations like the Princes Trust who do a great job helping new businesses), and business loans from friends, but the marketing costs can be draining on new and smaller companies, due to the high costs. Bank loans often carry high interest charges (if you are lucky to get a loan approved) and if the marketing is unsuccessful, then repayment costs can result in the companies closing, leaving the debt with the taxpayer. We at Marketing Quotes have talked to thousands of businesses over the years, and the problems of funding have always been the same, the costs are too high for them to be able to afford to do effective marketing.'
UK Government Needs To Step In
With the high costs of advertising on the internet (PPC Advertising) and high costs of traditional advertising (TV, local advertising etc.) help is needed in order to ensure that the economy grows (and not just the larger companies growing).
Anne Richards added 'the markets are dominated by the larger companies, if you have the money, it is easy to make more of it, but if you do not have the funds to get started, then getting onto the ladder is very hard. Larger companies do not face the problems of paying higher advertising costs, most of the TV adverts we see are from the large banks, large supermarkets or international car companies), help is needed to help the smaller businesses get their food onto the ladder. Companies can do marketing on the cheap, but most of the time is goes no-where. Paying a little more for a quality website, or a quality PR agency will often yield in better results.
About Marketing Quotes - Marketing Quotes is a free service to UK businesses to help them get free quotes and advice from local website designers, PR agencies and marketing companies that know their industry.