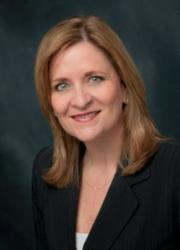 CPI sets the bar high for our coaches and as a team we ensure the success of our clients.
Houston, TX (PRWEB) July 25, 2012
Career Partners International – Houston is proud to announce the promotion of Kari Duncan to Vice President, Transition Services. Duncan directs all facets of training, coaching and administration of outplacement and career transition programs for this Houston-based talent management consulting firm. In addition, she facilitates the delivery of the life options retirement planning program, New Horizons. This comprehensive program developed by the global Career Partners International (CPI) organization is delivered as a part of career transition, as well as internally within organizations in combination with financial planning.
Kari Duncan shared, "It is a real passion for me to assist executives and employees at all organizational levels in their transition from organizations which are restructuring, going through mergers or making other changes that result in layoffs. Working with our dedicated coaches and staff to facilitate the success of both candidates in our transition programs and the organizations that sponsor their services is rewarding in so many ways. I am thrilled to work in collaboration with CPI Houston's excellent leadership team and our CPI partners around the world."
As a member of the management team, Duncan participates in ensuring the quality of delivery for all levels of transition programs from executive to non-exempt employees. Interfacing with client company management and CPI partners in over 200 locations globally, she directs the assignment of candidates ensuring seamless communications and delivery of services. Integral to the administration and delivery of transition services is a best-in-class proprietary technology. Duncan instructs both coaches and candidates in the utilization of technology for optimal results; she also coordinates preparation of progress reports to client companies. Review of candidate milestones on a continuous basis ensures the highest quality of coaching.
Duncan's ability to engage candidates encourages participation and facilitates the learning process. Her qualities of empathy, energy, enthusiasm, and care for people enable Duncan to connect with people in a genuine way that engenders their trust and confidence. Her intuitive ability to ascertain needs and concerns facilitates their successful transition and achievement of their personal and career objectives in the shortest time.
Michael D. McKee, managing partner of CPI Houston and board member of the global parent organization stated, "Kari has demonstrated her commitment to our clients and candidates through her dedicated persistence in reaching out to them in order to meet their needs. Companies appreciate her efforts to ensure that no employee is left to fend for themselves after a layoff and individuals value her sensitivity to their unique circumstances. Whether executive or non-exempt employee, everyone is treated with respect and care. She sets the bar high for our coaches and as a team they ensure the success of our clients."
McKee observed, "While the Houston and Texas economy fairs better than many parts of the US and world, outplacement and retirement planning are still important concerns to growing organizations that are seeking solutions to a maturing and diverse workforce. Career Partners International as a global organization is on the forefront of addressing these complex organizational challenges through innovative transition, leadership development, knowledge transfer, succession planning and other talent management consulting solutions."
About Career Partners International
Career Partners International – Houston
Career Partners International – Houston is a talent management consulting firm providing high quality services and products to meet client's needs in acquiring, assessing, developing, retaining and transitioning talent. CPI Houston has been helping Fortune 500 and many smaller companies optimize their bottom line for over twenty-five years. In contrast to other firms in the industry that provide off-the-shelf programs, their approach customizes talent management solutions for optimal results. For more visit http://www.cpihouston.com.
Career Partners International
Established in 1987, Career Partners International is one of the world's largest providers of talent management solutions with more than 200 offices in over 35 countries around the world. Organizations of all sizes turn to Career Partners International to successfully assess, engage, develop and transition talent using the expertise of 1600+ highly experienced professionals in the areas of assessment, executive coaching, leadership development and outplacement. Additional information can be found by visiting http://www.cpiworld.com.