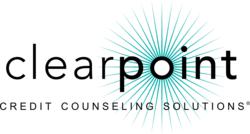 It is important for us to be here for the people of Rochester in a way that supports some of the most critical needs of our community
Rochester, N.Y. (PRWEB) July 25, 2012
ClearPoint Credit Counseling Solutions (CCCS) now serves Rochester from a new location inside The United Way Building on College Ave. Local consumers can access free credit and housing counseling, as well as a number of services and workshops that are designed to promote consumer health through financial education. ClearPoint has been assisting area residents for a number of years via phone and Internet.
"It is important for us to be here for the people of Rochester in a way that supports some of the most critical needs of our community," said Chelsea Lahna, certified credit counselor at ClearPoint. "Local residents now have greater access to ClearPoint's credit counselors and educators through face-to-face counseling and our outreach initiatives."
The Rochester office is the nonprofit organization's 10th office in New York State. The company is based in Richmond, Va.
ClearPoint's Rochester address is 75 College Ave., Suite 403. Free appointments for credit, debt, budgeting and most housing-related issues may be made by calling 877.877.1995 or get started online.
ClearPoint is a member of the National Foundation for Credit Counseling (NFCC), a system-wide accredited business with the Council on Better Business Bureaus, and a Housing and Urban Development (HUD)-approved housing counseling agency.
For more information, visit ClearPoint at http://www.clearpointccs.org or call 877.877.1995.