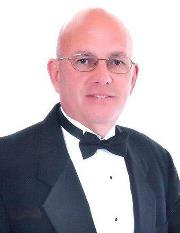 A campaign for an iPhone dock raised nearly $1.5 million via crowd funding.
Little Rock, Arkansas (PRWEB) July 24, 2012
Conzortia Business Funding, Inc., a leader in the crowdfunding market, is launching a consortia of websites designed to meet the growing crowdfunding marketplace. This week they have launched a site targeting Arkansas residents.
Crowdfunding is raising hundreds of millions of dollars right now for smart project owners. Nearly $2 billion dollars was appropriated by crowdfunding projects last year. Three billion dollars is expected to be raised using crowdfunding platforms this year.
"Crowdfunding is being used creatively right now to help individuals and businesses in Arkansas achieve their goals," declares Robert Dobyns, a former Arkansas resident and CEO of Conzortia. "As long as stock or equity in a company isn't being offered, crowdfunding is a legal and viable method of raising funds for Arkansans."
The JOBS Act, passed in April, requires a waiting period before equity-based crowdfunding can be utilized. Companies, individuals and organizations in Arkansas who can look at their capital needs and figure out creative ways to offer non-equity perks to their funders can have very successful fundraising campaigns. A campaign for an iPhone dock raised nearly $1.5 million via crowd funding. An iPod Nano watch doohicky secured nearly $1 million in crowdfunding revenue. And the list goes on and on for those raising multiple thousands of dollars today with successful crowdfunding projects.
"Proper crowdfunding takes strategic planning and skillful execution to succeed", Dobyns said. "Plan and work the plan... That's what makes for a successful venture. And Conzortia is here to help Arkansans with that execution."
To learn more about crowdfunding in Arkansas, visit http://www.ArkansasCrowdfunding.com