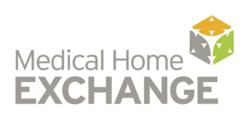 When physicians lead, costs recede.
Dallas, TX (PRWEB) July 31, 2012
Medical Home Exchange has discovered the missing link in effective health care. It is the physicians. The disruption of the relationship between the physician and the patient has created a dynamic of runaway costs, disengaged patients, and frustrated doctors, all of which contribute to poor health outcomes. By changing the behavior of the doctors, employers can change in behavior of their employees.
When treating patients, doctors have 9,000 billing codes they can choose from. But in all those codes, not one of them is for patient adherence or health improvement. This shift of control from the physician to the insurance company or administrator has resulted in a "treat and street" model. They are not encouraged to focus on overall wellness and preventive measures to keep their patients healthy. The law of unintended consequences has caught up with employers and it's showing up in the bottom line.
Doctors have also been absent in helping employers in the cost side of health care. Because physicians recommend medications, specialists, procedures, and tests, they affect 90 cents out of every health care dollar spent. But physicians have traditionally been insulated from information about the cost of health care. They make purchasing decisions on behalf of the patient and employer, but do not know what anything costs. Compounding the problem is that many patients have multiple doctors, specialists, and pharmacists, none of whom are sharing information with each other; thus the burden of coordinating care falls to the patient. An ineffective method at best and one that prevents the physician from implementing measures now that can circumvent costly future outcomes. Under the current system, understanding the full continuum and cost of health care is not part of their compensation or focus.
"It's a crazy way to handle a company's third largest expense," said Glenn Hibler, CEO of Medical Home Exchange. "Everything that is needed to improve health and reduce costs already exists. There are many effective tools such as health risk assessments, biometrics, nurse coaching, health and disease management, claims data, pharmacy data, and so on, are already in the market. The problem is, the one person who needs this information the most is typically out of the loop. Physicians today do not have the right information, the right tools nor the right incentive to manage a company's health care supply chain, but they are the ones who have the best shot at making a significant impact. Doctors today are like airline pilots flying big, expensive planes with no radar. It's ugly and costly."
Medical Home Exchange's proprietary technology simplifies the process because it connects physicians, specialists, and the entire health care team with the relevant data and makes it easy for everyone to participate. The technology works with any physician regardless of their current practice management system — from faxing to sophisticated EMR/EHR systems. The system also incorporates performance-based incentives for physicians and specialists based 40+ metrics, which can be customized for an employer's condition-specific population. The metrics are categorized into fives main areas: patient engagement, patient compliance, transparency, guidance/steerage, and health optimization (protocols). They are designed around activities such as identification of and closing of gaps in care as well as guiding patients to better value in facilities and medicines.
By repositioning the physician-patient relationship as the trusted centerpiece for good health, Medical Home Exchange is helping employers create a solid health care supply chain that will eliminate inefficiencies and reduce costs by 30% over a three-year period. By the fourth year, an efficient supply chain will give companies what they have been asking for all along — reasonable and predictable cost.
"Treating health care like all other supply chains makes good financial sense. Giving your physicians the right tools and incentive to manage it properly also makes good financial sense. This mentality resonates instantly with savvy benefit consults, like Randy Martel of IPS Advisors, Brad Williams of Plexus Group, and Robert Greene of Wells Fargo, HR Directors, CEOs and CFOs," says Mr. Hibler.
About Medical Home Exchange
Medical Home Exchange is a health engagement firm whose technology connects all facets of the medical supply chain and allows primary care physicians to take the lead in guiding the patient toward improved health. In their model, physicians and specialists have all the tools and information they need to affect better outcomes. The model is also set up so both the employee and their physicians are incentiv¬ized and held accountable for better health and better health care outcomes. This means that for the first time, everyone is aligned: patients, physicians and employers. Medical Home Exchange is based in Dallas, Texas. For more information, please call Kathy Ellis at 281-610-8631 or email: kathy(dot)ellis(at)medicalhomeexchange(dot)com