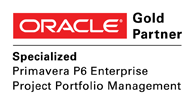 "Mary's success in expanding the Oracle Primavera P6 consulting presence in the global oil and gas markets has helped MSS, Inc. see tremendous growth."
Houston, Tx (PRWEB) July 25, 2012
MSS, Inc. a North and Latin American specialized project management consulting firm, announced today the naming of Mary Williams president, effective August 1, 2012. Accelerated growth in the Oracle Primavera P6 Cloud market facilitates the expansion of MSS, Inc.'s executive management team. Current President Alan Williams will remain as Chief Marketing Officer of MSS, Inc.
MSS, Inc. is reforming its executive management team to focus on accelerated activities in the Oracle Primavera P6 cloud market. In addition to Mary Wiliams being named President, Tim Butler has been named Executive Vice President of professional services. Tim Butler, a certified Primavera P6 Release 8.2 consultant, is one of the elite Primavera consultants in the U.S."
MSS, Inc., a woman owned business, provides a subscription priced Enterprise Portfolio Project Management Cloud designed for leading architectural, engineering, construction, energy, and mining firms.
Subscribers are provided an uptime guarantee, 24x7 customer service, a quick start program, and no upfront licensing fees.
"Information technology experts have forecasted the growth in cloud technology utilization for years, and that transition to accessing application software online in the project management and controls industry is occurring now. The availability of hosted solutions on remote servers has been in the marketplace for a few years with success and has been successful in offering the benefit of remote access for all project team members and locations. Cloud, Saas, and OnDemand technology designed for mid-market and the largest global enterprises is new and will accelerate the industry to move to cloud technology and begin abandoning information systems residing on in house IT infrastructure", states Alan Williams.
"Configuration, reports and data can be migrated to the cloud without the interruption to projects underway. The burden of upgrading existing applications offering new releases can be a very expensive process for internal IT departments. Our Primavera P6 Cloud will eliminate the end user requirement of managing software enhancements and new releases. No up front capital expenditures for license fees and greatly reduced internal IT costs will provide a very attractive ROI for firms searching for competitive advantages during current economic conditions", says Alan Williams.
About MSS, Inc.
Headquartered in Houston, Texas, with offices in Tampa, New Orleans, Dallas, and Seattle, MSS, Inc. has been a leader in full-service project management solutions since 1985. MSS, Inc. specializes in implementing processes and information systems focused on earned value management, risk analysis, resource and project portfolio management. Clients include DOD, DOE, DOT contractors in addition to architectural, engineering, procurement, and construction firms.