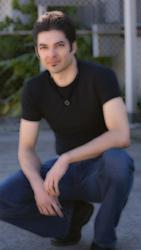 Learn Key Pick Up Artist Techniques in Three Easy Steps
San Mateo, CA (PRWEB) July 31, 2012
"Learning a few tried-and-true pick up artist techniques can completely change a single guy's life," Carlos Xuma says in his new report. "The problem is too many guys get caught up in what they should say when they approach a girl. While that can be important, it is not the first step in learning how to pick up women. The men who do this – focus exclusively on what to say and how to say it - are actually skipping a crucial step."
Xuma, who is an expert on alpha male traits, says the very first step in learning how to be a pick up artist is to focus inward.
"The first step in learning pick up artist techniques should probably be taking a good, hard look at inner game," Xuma says in his report. "This is much more important than what a guy says or does. His attitude and self-confidence will speak to women – send them a crucial message – before he even opens his mouth. So, the first crucial step is for the man to be sure he is exhibiting alpha male traits. He needs to take a look at his confidence level and adopt attitudes, traits, and behaviors that reflect the man he wants to be."
The reason this is so important is that the attitude he projects can make or break him before he even walks across the room to talk to a woman, Xuma says.
For instance, the first step in learning pick up artist technique is to think about what type of man the guy wants to be, Xuma says.
"That way when he makes eye contact across the room and is projecting an alpha male attitude, half the work of pick up is already done," Xuma says. "He has already sparked attraction just be eye contact and attitude."
After that, Xuma says in his report on pick up artist technique, it doesn't matter what the guy says.
"Once that attraction is established on a nonverbal level, it really doesn't matter what comes out of the guy's mouth next," Xuma says. "He can say 'Hey' to the girl and it's going to work at that point."
Carlos Xuma has been featured in, and authored, numerous books and articles, including The Bad Boy Formula, Secrets of the Alpha Male and the Girlfriend Training program. He also has taught hundreds of men how to attract women. He has spent the last decade devoting his life to making men successful in the dating arena and is known for his website, http://www.win-with-women.com. His expertise ranges from approaching women, to asking women out, to attracting women and pick up artist technique. He has appeared on ABC and CBS television and shared his expertise as a dating expert. For more information, visit Carlos Xuma's website at http://www.attractwomen.com.