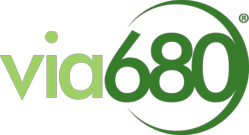 Billions of email messages are sent each day. We are drowning in a sea of email communication that is misunderstood and ignored. With Ving interactive video email, we are going to change all of this
Youngstown, OH (PRWEB) July 25, 2012
Via680, a portfolio company of the Youngstown Business Incubator (YBI), published an infographic that highlights the challenges with standard text-based email communications.
The State of Email Communication shows that 144.8 billion emails are delivered every day and that 50% of all emails are misunderstood. The infographic elaborates on the challenges with including large attachments and multi-media with standard email programs.
"Email remains, by far, the most used media for exchanging information, but there are serious limitations with standard email messages," said Tony DeAscentis, CEO of via680. "Billions of email messages are sent each day. We are drowning in a sea of email communication that is misunderstood and ignored. With Ving interactive video email, we are going to change all of this."
Ving, via680's flagship product, is a web application that empowers users to create multimedia email messages, including videos, documents, voice memos, and surveys. These messages are distributed through email, social media, or text messaging. Dashboards show how recipients interact with email content.
Rich Obertots from ThinkThrough Tools remarked, "As a customer of via680, we use Ving to deliver critical information to medical flight crews. We also use the product for educational outreach programs. With Ving, we know that our messages have been heard and understood."
Via680 is offering forever free accounts to the first 10,000 people who create an account online at http://www.via680.com. After that, forever free accounts will be available by customer invitation only. The free accounts are simplified versions of standard accounts but still provide the core features that enable users to create, share, and track multimedia email. These accounts are being offered to collect customer feedback to help the company in its mission to reinvent email.
The State of Email Communication Infographic can be downloaded at http://www.via680.com/via680-infographic-state-of-email-communication/
About via680
via680's mission is to improve the way people use email to communicate. Its software application, Ving, is a web-hosted service that empowers users to create multi-media messages with videos, documents, audio files, pictures and surveys. Secure messages are sent through email, social media and mobile messaging. Ving automatically confirms a message has been received, read, viewed, heard and understood with complete dashboard reporting. For more information, please visit the website at via680.com.