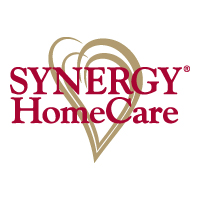 SYNERGY HomeCare is the perfect business for veterans. They can rely on a strong foundation and proven business structure to ensure their success. It is also a fulfilling line of work that allows veterans to continue making a difference to their country.
Gilbert, Ariz. (PRWEB) July 24, 2012
SYNERGY HomeCare today announced its participation in the International Franchise Association's (IFA) VetFran program. The national home care franchisor now provides financial incentives and mentoring to U.S. military veterans seeking a SYNERGY HomeCare franchise.
Among military personnel returning from the conflicts in the Middle East, one of the top career choices is small business ownership. Joining a franchise system gives these veterans the freedom and rewards of operating their own business while giving them the benefits of corporate support and a national brand. More than 400 franchise systems participate in the VetFran program, and SYNERGY HomeCare is proud to be a part of it.
"Military experience includes leading people, improving processes and accomplishing the mission", says the IFA. "Just like the military, in franchising, the mission is accomplished by the team."
"SYNERGY HomeCare is the perfect business for veterans," says CEO Peter Tourian. "They can rely on our strong foundation and proven business structure to ensure their success. It is also a fulfilling line of work that allows veterans to continue making a difference to their country."