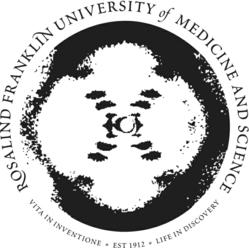 Our studies of medical and physician assistant (PA) student performance demonstrate that Isabel helps increase their diagnosis accuracy.
Ann Arbor, MI (PRWEB) July 24, 2012
Isabel Healthcare announced today that Rosalind Franklin University of Medicine and Science (RFUMS) in North Chicago, Ill., has expanded their agreement to continue the use of the Isabel diagnosis decision support application as an integrated and critical part of the medical school's curriculum.
RFUMS students are benefitting from Isabel's educational value in assisting with thinking through diagnosis possibilities by creating a differential list. Isabel not only assists with asking the questions "what else might be going on," it also provides access to BMJ's Best Practice referential content providing confirmation, testing, treatment and management information -- all aimed at getting the right diagnosis and treatment as soon as possible.
"We are proud to extend our valued partnership with Rosalind Franklin to advance the training of future health care providers," said Don Bauman, chief executive officer of Isabel Healthcare. "RFUMS is to be commended for recognizing that incorporating technology into their curriculum mimics the real world and better prepares their students for what they will soon experience. Isabel will assist in honing their diagnostic decision making skills which ultimately leads to higher quality patient care at a lower cost."
"We use Isabel to help students refine their diagnostic skill and introduce them to tools and processes that minimize the potential for diagnostic error," said Jim Carlson, MS, PA-C, Director of Interprofessional Simulation at RFUMS. "Our studies of medical and physician assistant (PA) student performance demonstrate that Isabel helps increase their diagnosis accuracy. We are very pleased with the outcomes and look forward to continued success."
According to Carlson and John Tomkowiak, MD, MOL, Associate Dean for Medical Affairs at RFUMS, one of the hardest skills to teach medical students is the ability to reason and recognize one's own limitations. It is this skill, they believe, that differentiates the average clinician from the exceptional.
"Educators have consistently looked for new approaches to not only teach this essential skill, but to assess its worth to patient care. With the Isabel diagnostic support tool, we can accomplish both," said Tomkowiak and who further noted that many hospitals and medical practices are rapidly adopting technology to support healthcare delivery. "Giving students the opportunity to learn about the latest tools helps them better understand technology's benefits and limitations, while, at the same time, prepares them more proficiently for modern medical practice."
About Isabel Healthcare
Isabel Healthcare Inc. was founded in 2000 by Jason Maude and is named after Maude's daughter who almost died after a potentially fatal illness was not recognized. For over 10 years, Isabel Healthcare has provided the Isabel diagnosis decision support system to hospitals, physician practices and individual physicians and gained peer reviewed validation and unmatched experience. Today, Isabel is the only diagnosis checklist system fully integrated with EMR and is used by thousands of physicians, nurse practitioners, physician assistants and student's worldwide, providing diagnostic support and education by broadening their differential diagnostic considerations. Connect with us in the iTunes® store, or at info(at)isabelhealthcare(dot)com, 734-332-0612 or http://www.Isabelhealthcare.com or http://info.isabelhealthcare.com/blog to learn more.
About Rosalind Franklin University of Medicine and Science
Formed in 1912 as the Chicago Hospital-College of Medicine, Rosalind Franklin University of Medicine and Science is a national leader in interprofessional medical and healthcare education, offering a doctor of medicine program through the Chicago Medical School, doctor of podiatric medicine program through the Dr. William M. Scholl College of Podiatric Medicine, and a range of degrees through its College of Health Professions, including nurse anesthesia, nutrition, physical therapy, pathologists' assistant and physician assistant, and a doctor of pharmacy through its College of Pharmacy that welcomed its first class in August 2011. The University also offers advanced biomedical degrees through the School of Graduate and Postdoctoral Studies. For more information, please visit http://www.rosalindfranklin.edu.
###