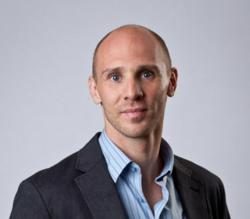 40 Under Forty Awards will be held September 24th in Hartford at the CT Convention Center.
Simsbury, CT (PRWEB) July 26, 2012
eVariant, a leading SaaS-based healthcare communications and data integration company, announced that CEO and Co-Founder Bill Moschella has been selected as a '40 Under Forty' award winner by the Hartford Business Journal. According to the Journal, the 40 Under Forty Awards recognize outstanding young professionals in the Greater Hartford area who are excelling in their industries through their leadership roles.
Moschella was profiled in a special edition of the Hartford Business Journal. When asked about the best advice he ever received, he replied, "You have to surround yourself with great people. You have to trust them and they have to trust you. It shouldn't be lonely at the top of any company; it should be collaborative."
The awards will be presented at a dinner event on September 24th in Hartford. Tickets are $85 per person and are available through the Hartford Business Journal.
About eVariant
eVariant offers a 2-way communication platform for patients, providers and the organizations that support them. eVariant's SaaS-based product, HealthConnect, is a CRM / PRM solution that integrates healthcare business data across a broad range of systems. Using HealthConnect, clients can identify market opportunities, measure marketing campaigns against reportable ROI and improve patient and physician engagement. The company is headquartered in Simsbury, Connecticut.