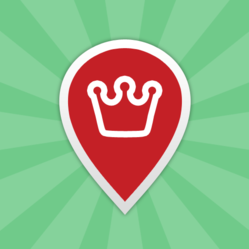 Even with my busy workload I am addicted to Landlord™. Playable in short 2-3 minute bursts, I am constantly finding myself getting the urge to open the app, check my rent and manage my portfolio
London, UK (PRWEB UK) 25 July 2012
Built on the Foursquare location based social networking platform, Landlord™ reflects real conditions by earning the owner money every time a Foursquare user visits their property. At the same time, the game mimics real life economic conditions with property prices affected by real people's interactions with them, actual changes in tax law, inflation/deflation, local and global economic conditions, as well as real property price movements we gather from the world's news feeds.
Players can't just sit at home and speculate. Landlord™ encourages users to get out and explore their city's streets, as they can only buy properties when they are at or near them, checking to see if the venue is available, what it costs to buy, what the daily charges are and what the daily estimated rent is.
Michael Jackson, ex COO of Skype, who sits on the Landlord™ advisory panel said:
"This is great fun. All the testing shows that this is a game that is easy to start, and is a low attention, yet high retention game. We see our first users opening the app several times a day – eager to check if they have made a killing on the property market. Sometimes, it happens."
"The game fits into classic smartphone user behaviour. Switch on, check email, Facebook, Twitter, switch off. Now Landlord™ is becoming part of this routine."
Using game coins players can also buy upgrades such as wi-fi for coffee shops, satellite TV for pubs, or personal trainers for gyms to increase the property value and watch even more rent come rolling in.
The game's inventor, entrepreneur James Shrager, who started his own computing and web company at the age of 14, believes Landlord™ will particularly appeal to young people with a competitive edge.
"It's bound to be a big hit with city traders and the like, because of the real world financial elements to it and the competitive element of beating their mates. Unlike other games, which so often see the user sat at a screen for hours on end, Landlord™ encourages gamers to get out and about. It's definitely going to make Foursquare even more fun."
Greg Johnson, an investment banker and participant in the game's beta trial said:
"Even with my busy workload I am addicted to Landlord™. Playable in short 2-3 minute bursts, I am constantly finding myself getting the urge to open the app, check my rent and manage my portfolio."
Mark Donougher, former head of the UK Government's Global Entrepreneur Programme, who also sits on the advisory board, said:
"Over time we intend to make the game mimic, as close as possible, actual events in the real world. So when Chancellor George Osborne puts up property taxes or a particular company's shares take a dive, our programmers will replicate those precise conditions on properties in the game. Combine this with the fact that you have to go out in the real world to see what properties are available to you and then work out strategically if the purchase sits well with your other investments makes for a totally compelling, immersive experience. This is not an easy game; pick poorly and buy a property where rent doesn't cover your charge and you'll find yourself getting poorer."
"Our beta testers and early adopters report a tendency to visit the game for quick hits several times a day and how involving it is. Michael, said he became intrigued with the idea of buying 10 Downing Street. He knew there wouldn't be many Foursquare "check ins", so it would earn him virtually nothing, but what a great thing to boast to your friends that you own."
Launched on July 20th, Landlord™ has already seen impressive user growth and retention figures, with the average user logging into the app over 8 times a day. James said, "the launch has been an extremely exciting time for us and it is great to see such a positive response to the app. However, this is just the beginning and we have some fantastic new features and product improvements coming over the next few weeks and months."
Available on iPhone now, Landlord™ will be coming soon to Android and Blackberry. The app can be downloaded using the following link: itunes.apple.com/app/landlord/id538115693. You can view more information at http://www.landlordgame.com/ and see a promotional video at http://vimeo.com/45519956.
James Shrager is available for comment at +44 (0) 7765 023 455 or james.shrager(at)gmail(dot)com.