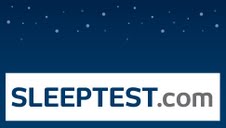 I am very motivated to spread the word. I have been affected by this personally.
Modesto, CA (PRWEB) July 25, 2012
With the recent link to cancer and the concern stemming from health problems caused by sleep apnea, cosmetic and family dentist, Dr. Robert A. McCulla, DDS, is bringing awareness to his community. He will be holding a discussion on the symptoms, dangers and treatment options for sleep apnea in two upcoming events at the Modesto Library. The events will take place on July 28 at 1 p.m. and August 29 at 6 p.m. The library is located at 1500 "I" Street.
"I am very motivated to spread the word. I have been affected by this personally – waking up in the middle of the night with atrial fibrillation that resulted in spending two days in the hospital in order to regulate my heart rhythm. I dodged a bullet in terms of not having a heart attack or stroke and this was a big wake up call for me," McCulla said.
Select dentists such as Dr. McCulla are working to bring relief to millions of Americans that suffer from sleep apnea through the use of oral appliance therapy (OAT). Sleep apnea is a growing epidemic that is estimated to affect over 22 million people.
OAT is an alternative to the continuous positive airway pressure (CPAP) mask, which is considered to be the 'gold standard' for sleep apnea patients for those that can tolerate it. Unfortunately, CPAP treatment can be challenging and is not for everyone. CPAP intolerance is far more common than people realize. OAT is an effective alternative and is now offered as a first line of treatment for mild-moderate sleep apnea patients.
Dentists offer OAT through creating a custom fabricated mouth piece that is similar to a retainer. The mouth piece is custom fit and works by repositioning the jaw and pushing the tongue forward or by restraining the tongue to keep airways open. "I am excited to be offering this service for our patients." McCulla said.
In addition to the event, Dr. McCulla will be offering a free airway screening to those who feel that they might be at risk for having sleep apnea and free in-office evaluations. The screening will take place after the discussion.
What is sleep apnea? According to the American Sleep Apnea Association (ASAA), "sleep apnea is an involuntary cessation of breathing that occurs while somebody is asleep." Sleep experts say that most adults need between seven and nine hours of sleep each night for optimum performance, health and safety.
According to the National Sleep Foundation, "When we don't get adequate sleep, we accumulate a sleep debt which results in sleep deprivation and is linked to health problems."
Sleep apnea can occur in two types: obstructive sleep apnea (OSA) and central sleep apnea (CSA). OSA is the most common form and occurs when breathing repeatedly stops and starts during a sleep cycle. Treatment options for OSA can consist of OAT, CPAP, surgery, and weight loss.
Before becoming a dentist, Dr. McCulla attained his Bachelor of Science Degree in Biological Sciences from the University of Southern California, and his DDS Degree from the University of Southern California School of Dentistry. He has been practicing dentistry since 1983 and continues to stay on top of innovations through educating his staff and himself through taking courses on restorative dentistry, cosmetic dentistry, sedation dentistry, orthodontics, Invisalign, and periodontal therapy.
For more information about Dr. McCulla please visit http://www.turlockdentalcare.com/ or call (209)667-7889. To find out if you may be at risk for having sleep apnea or if you are experiencing any signs or symptoms please visit SleepTest to take a quick and easy five minute preliminary evaluation.