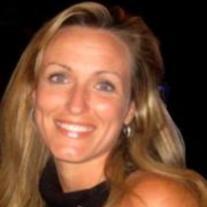 STEM Safari is meant to be a technology adventure...
Oklahoma City, Oklahoma (PRWEB) July 31, 2012
In honor of the late Safari McDoulett, an advocate of STEM (Science, Technology, Engineering and Math) education in Oklahoma, techJOYnT Education Foundation is organizing an Oklahoma State Fair event in conjunction with US FIRST Robotics and FIRST Lego League. Dubbed "STEM Safari," the event will hold exhibits "centered on teaching concepts of Science, Technology, Engineering and Math," techJOYnT business development manager Nathan Hendrix said. STEM Safari activities will take place on Sept. 14, 17, 18, 21 and 22.
As opposed to a recruitment opportunity, STEM Safari is a State Fair event geared toward hands-on activities and engaging demonstrations to give kids a glimpse into a career in the fields of science and technology.
"We hope to make STEM Safari an annual experience at the Oklahoma State Fair." techJOYnT founder Ray Shaik said. "I have high hopes that our introduction this year will leave a lasting impression."
Providing an after-school educational venture for youth K-12, techJOYnT is a technology and science academy that provides courses in specialized topics such as robotics, video game design, and iPhone app development. They are working closely with U.S. FIRST and other potential exhibitors and guests to set up STEM Safari's exhibits. Exhibitors committed to participation in this year's inaugural STEM Safari event include CareerTech facilities such as Francis Tuttle Technology Center and OK CareerTech; engineering departments from Oklahoma universities such as the University of Oklahoma and other companies that utilize engineering or robotics, like NASA Space Grant Consortium, FIRST LEGO League and the Science Museum of Oklahoma.
"STEM Safari is meant to be a technology adventure," techJOYnT founder Ray Shaik said. "Our goal is for visitors to leave with a better understanding of the specialized education and efforts behind engineering, science and robotics."
The techJOYnT Education Foundation has filed an application for 501(c)(3) tax-exempt status with the Internal Revenue Service. Although the application process can take several months and the outcome is not certain, the company anticipates IRS approval without any problems, and hopes to receive a Letter of Determination within calendar year 2012. Donations will become tax-deductible upon receipt of that approval.