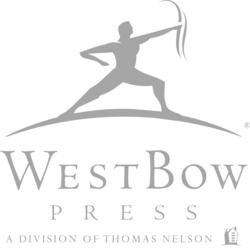 Bloomington, IND (PRWEB) July 24, 2012
WestBow Press, the strategic self-publishing division of the world's largest Christian publisher, Thomas Nelson, Inc., announced an agreement today with Berean Christian Stores to offer publishing packages that provide authors with guaranteed stocking and book signing opportunities in Berean Christian Stores across the country. WestBow Press and the Ohio-based Christian retail chain have developed two unique publishing packages exclusively for Westbow Press authors.
WestBow Press authors who take advantage of the exclusive Berean publishing packages will have their books displayed in a new Indie Publishing section of Berean stores, according to Greg Moore, director of merchandising for Berean Christian Stores. Moore added, "We are very excited to feature WestBow Press titles in our stores. Indie books are becoming quite a force in publishing, and this program really allows us to be more involved with the up-and-coming Indie Christian authors in our communities."
The new publishing packages will be available to prospective Westbow Press authors starting August 15, according to Keith Ogorek, senior VP of global marketing at Author Solutions, Inc., the strategic publishing partner of Thomas Nelson. "Creating this relationship with Berean provides Westbow Press authors an unprecedented opportunity to put their books on store shelves around the country. This is just another way WestBow Press is working to ensure now is the best time in history to be an author," continued Ogorek.
For more information about publishing opportunities with WestBow Press, please visit http://www.westbowpress.com. To learn more about Berean Christian Stores, please visit http://www.berean.com.
###
About WestBow Press:
WestBow Press is a strategic self-publishing alliance of Thomas Nelson, Inc., the world's largest Christian publisher, and Author Solutions, Inc. (ASI), the world leader in the popular self-publishing industry segment. Through this partnership, authors benefit from the rich publishing heritage of Thomas Nelson and the speed-to-market advantages of the ASI self-publishing model. Titles published through WestBow Press are evaluated for sales potential and considered for publication under the Thomas Nelson imprint. Thomas Nelson, Inc. continues to "inspire the world" with distribution of products in more than 100 countries worldwide. For more information, or to start publishing today, visit http://www.westbowpress.com or call (866)-928-1240. Follow us @westbowpress on Twitter for the latest news.