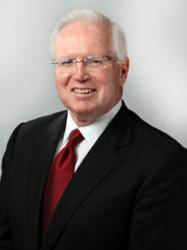 Your own drinking is something you can and should eliminate, because you can't predict what other drivers and vehicles on the road are going to do
Kingston, PA (PRWEB) July 24, 2012
The anniversary of a fiery motorcycle crash in Pennsylvania last summer is a reminder to motorists of all types to use caution on the road. According to the U.S. Department of Transportation's National Highway Traffic Safety Administration, 11 percent of all accidents on U.S. roadways involve motorcycles, and motorcyclists are 25 times more likely to experience a deadly accident than those in passenger cars.
A collision in Bangor, PA between a pickup truck and multiple motorcyclists caused two deaths on July 29, 2011, reported WFMZ. Alcohol use was not reported as a cause of the crash by WFMZ, but summer months are ideal for riding motorcycles and for social events where alcohol is served. Motorcyclists especially must always use caution on the road and refrain from driving under the influence. Motorcyclists who drive under the influence risk their own safety whether or not they encounter other vehicles on the road, in addition to the risk of arrest.
"Your own drinking is something you can and should eliminate, because you can't predict what other drivers and vehicles on the road are going to do," said Pat Dougherty, a Kingston, PA Personal Injury Attorney.
After many years of practice as a Pennsylvania motorcycle accident lawyer, Mr. Dougherty offers more advice for motorcyclists to stay safe on the road.
1. Take a course.
No matter how experienced, any rider can benefit from a safety course. A safety course can teach you not just how to ride safely, but also how to react in an accident situation.
2. Be alert.
As a motorcyclist, you are simply harder to see than a passenger car. Constantly observe your surroundings. Since you cannot control the environment or drivers around you, you should consistently scan your surroundings for possible dangers. The sooner you spot a threat, the sooner you will be able to prepare for and react to it. Eliminate or reduce distractions from cell phones or MP3 players, check your mirrors frequently, and keep a safe distance between yourself and others on the road.
3. Ride with proper hand position.
Most accidents happen at intersections. To be fully prepared for a stop, place your hands over both your front and rear brakes when you are approaching a stop; this will allow you to brake as quickly as possible if necessary. Always be prepared to stop, however be careful not to ride with your hands over the brakes, which could result in accidental braking. But if an obstacle suddenly appears, you need to be able to slow down quickly so that you can go around it instead of over it.
4. Watch your position on the road.
Position yourself closer to the side of the road you are on. If you are in the right lane, position yourself closer to the right shoulder; if you are in the left lane, position yourself closer to the left shoulder. This will allow you more room to avoid an accident or debris in the roadway without potentially hitting another motorist. Approach curves from the opposite side of the direction of the curve. For a right curve, begin from the left side of the road. For a left curve, begin on the right. Brake slowly if you must, straightening up as you do so.
5. Practice braking.
The best way to avoid a collision or fall is to straighten the steering of the bike and apply the brakes. Practice braking techniques so that if you are faced with an accident, you will have the skills to react in a way that will help minimize your risk of injury. Try to simulate several different scenarios so that you will react properly in the event of an accident.
6. Wear the proper gear.
A helmet offers significant protection from head injury and death. Your helmet should be a full-coverage helmet with a visor that covers your chin, eyes, and nose. This means that your face and head should be completely covered by protective materials. In addition, protective boots with gripping soles, gloves, and either protective pants and a jacket or a protective full bodysuit will reduce injury in the event of an accident.
With so many motorists on the road, especially in the height of summer travel season, accidents can and do happen. If you are a motorcyclist who's been injured in an accident, DLP can help.
About Dougherty, Leventhal and Price, LLP
DLP is a full-service law firm whose Pennsylvania motorcycle accident attorneys are committed to representing clients with compassion and dedication. With offices in Moosic, Kingston, Honesdale or Hazleton, DLP serves all of Northeast Pennsylvania. For a free consultation, call DLP toll free at (877) DLP-9700 or (877) 357-9700.