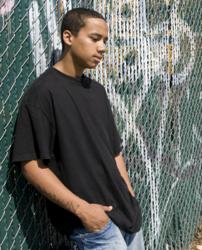 ... supporting children throughout their entire childhood is essential to securing a successful transition from adolescence to adulthood—particularly for the most vulnerable youth who live in poverty ...
Eugene, OR (PRWEB) July 30, 2012
"With four out of ten American youth experiencing economic hardship, understanding the impact of living in a low income family is essential for professionals working with young people," says Steven Ungerleider, PhD., founding editor of The Prevention Researcher. "We need to know research-based strategies for supporting these youth and their families."
In an article published in The Prevention Researcher, Vanessa R. Wight, Ph.D., Associate Research Scientist at the Columbia University Mailman School of Public Health, provides a descriptive analysis of children living in poverty, reviews the consequences of poverty to children and adolescents, and the main theories used to explain the effect of poverty on child and youth outcomes.
"Poverty among adolescents aged 12–17 is a growing problem," says Dr. Wight. "More adolescents live in poverty, and poor adolescents comprise a larger share of the youth population than was the case a decade ago. Some types of adolescents, such as black and Hispanic youth and those living with poorly educated parents or living without parents all together, are more at risk of being poor than others."
Wight notes that "the trend in poverty among adolescents aged 12–17 mirrors that of all children. In 2000, 14% of adolescents were poor. By 2009, the share of youth living in poverty had increased to 17%. When youth who live in near-poor families with incomes between 100% and 199% of the poverty threshold are included, a full 38% of all youth live in low-income families—an increase from 33% in 2000."
"How poverty matters for children is clear," maintains Wight. "Adolescent children who have experienced poverty are especially vulnerable as these are the ages when some of the most significant risks to their future economic success are realized, such as engaging in delinquent behavior, experiencing a teen pregnancy, having a child outside of marriage, or dropping out of high school. Children who are developmentally compromised early on can be seriously disadvantaged in adolescence and these disadvantages can have long-term consequences into adulthood."
According to Wight, "supporting children throughout their entire childhood is essential to securing a successful transition from adolescence to adulthood—particularly for the most vulnerable youth who live in poverty." She notes that research has shown that "encouraging positive youth development by promoting an orientation toward high achievement, a positive self-concept, and self-regulation is associated with good outcomes, such as high school completion, delayed parenting, low delinquency, enrollment in postsecondary education, and career-oriented employment. School connectedness (i.e., being attached and committed to a school community) is also linked to positive outcomes and protects against other risks in adolescence."
Dr. Wight concludes her article with a recommendation that "the need to act is clear, as the costs of adolescent children living in poverty are widely distributed and shared by not only the youth themselves, who pay a high price in lost opportunities and life chances, but also by society, which will be faced with supporting some of these youth for a substantial portion of their adult lives. With the right mix of public and private investments, impoverished and at-risk youth today can stay on track to become successful and productive adults, breaking the intergenerational transmission of poverty."
For a copy of the complete article on "Adolescents and Poverty", link directly to The Prevention Researcher or http://www.tpronline.org.
About The Prevention Researcher
Founded in 1994, The Prevention Researcher is published by the non-profit, Integrated Research Services in Eugene, Oregon. The quarterly journal focuses on successful adolescent development and serves professionals who work with young people in a variety of organizational settings.
Each issue of The Prevention Researcher covers a single topic, presenting the latest adolescent behavioral research and findings on significant issues facing today's youth. The journal provides information about programs that create supportive environments for youth, strategies for preventing problems affecting adolescents, and resources that help youth-serving professionals.