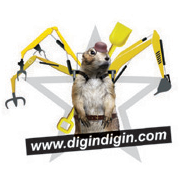 Montreal, Quebec (PRWEB) July 24, 2012
The number one online design company digindigin.com has just unveiled new banner ad design packages. These packages have also come with new pricings that are supposed to cater for all kinds of businesses and all sizes of companies. The new banner ad design packages are due to the ever changing advertising world. The designers at digindigin.com know how competitive the world of ads can be and so they have come up with new banner ad design packages that are sure to help their customers with their advertising. The banner ad design packages that will be given to customers are very unique and of very high quality. The banner ad designs will be able to meet the expectations of the customers and give them the best services.
Customers who need banner ad designs will not have to pay a lot just to get these quality services. The pricings of these new banner ad design packages are quite pocket friendly and can be afforded by a lot of people. Customers also get to set the deadlines for the projects that they need done. The professionals at digindigin.com are highly skilled and are with a lot of experience in designing banner ad designs and they therefore know that meeting deadlines is very important. These designers will always meet the deadlines that have been asked by the customers. The customer service that the customers will get from digindigin.com is very good and for those who need immediate attention; they will always get help by calling the digindigin.com hotline which is on the website.
The digindigin.com website is very easy for customers to use. It is designed in such a way that customers will be able to navigate through and get what they want. Customers who want to get more information on banner ad design packages can log on to the site http://www.digindigin.com/ and they will be sure to get all the information that they need. Since the website is easy to use, customers do not have to worry about getting it right as they navigate through the website. Customers can give specifications on the type of banner ad designs that they want so that it can be made for them. The designers at digindigin.com will always give banner ad designs in the way that the customer wants.
About digindigin.com
Digindigin.com is an online design company based in Canada. It has a good number of professional designs that are supposed to create the banner ad designs for customers. The company is very good at what it does and it also gives excellent customer support services. The company is a division of the renowned 123inkcartridges.ca. The company listens to what its customers want and it always gives them exactly that and at fair prices.