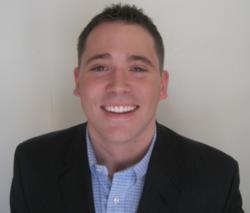 9 out of 10 people trust reviews when making a purchase and Nick Unsworth has developed an easy solution to collect and share reviews using social media.
Scottsdale, AZ (PRWEB) July 24, 2012
"How do you generate a positive ROI using social media?" That is a question many entrepreneurs have been asking in light of Facebook's recent IPO.
Measuring and creating a positive ROI from social media, like Facebook, has proven challenging to many entrepreneurs.
One social media expert appears to have discovered a solution to this problem.
Social media expert, Nick Unsworth, has released the first of four free videos where he is teaching viewers how he has been generating a positive ROI through social media using the power of reviews.
Reviews, which are a form of social proof are highly effective in influencing buying decisions.
In his book "Influence: The Psychology of Persuasion", Dr. Robert Cialdini stated "...one means we use to determine what is correct is to find out what other people think is correct. The greater the number of people who find any idea correct, the more the idea will be correct."
"Reviews are powerful because we trust them when we're not sure if we should buy..." said Ayers of StrategicProfitsFormula.com, "...Amazon.com grew like crazy through the use of reviews and their affiliate program."
Unsworth has provided social media direction and monetization strategies for celebrity clients like John Assaraf from the movie "The Secret", and online marketing gurus like Frank Kern and Eben Pagan.
Now, Unsworth is teaching others how they can easily solicit reviews from existing customers and then virally share those reviews on social media platforms like Facebook.
Those interested in increasing their ROI from social media can find the official site and videos can be found here.
StrategicProfitsFormula.com has published a Review Engine ROI review for those interested in learning more.