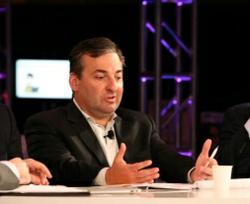 Los Angeles, CA (PRWEB) July 24, 2012
Jay Turo, CEO of Growthink Inc., (http://www.growthink.com) says, "Too rarely discussed in the constant Democrat - Republican back-and-forth about who is doing more to improve the nation's jobs outlook is where, and by whom, are jobs created in a modern economy. And surprise, surprise, politicians have very little to do with it. According to a famous M.I.T study whose findings have been validated by the Kaufman Foundation and others time and again; new business starts account for more than 2/3 of all net new job creation and the other 1/3 come from "gazelles," - the 641,000 U.S. firms with between 20 to 1,000 employees." As they say, all are entitled to their opinions, but not their own facts. And as the facts have clearly shown for over 30 years, it is new and small businesses that create jobs, and anything that can be done to make life easier for them to do so is the key to our country's job challenge."
Scheduled for August 3rd, 2012 the Automated Data Processing (ADP) will be releasing the July economic statistics. The report is scheduled to go live at 8:15 am eastern time. Lets hope the steady increase that has been trending the past few months will be reflected on this month's results. Since the economy took a dive back in 2008 it has made a respectful climb since the summer of 2009. In 2011 the numbers had some minor dive and climbs but we are currently sitting right under the 200,000 line for "employment growth" according to the ADP small business report. Besides late 2006 we've only seen results like this fluxuating the past year and a half. Something that business owners aren't satisfied with but have to deal with for the time being. That is if we can come to some sort of conclusion to repair the modern economy.
"Job growth has always been and will continue to be the result of Entrepreneurial Americans starting companies and growing them by hiring talented employees," says Growthink President Dave Lavinksky.
The small business report from ADP are statistics derived from businesses with 49 or less employees. Now, although the small industry didn't fall nearly as bad as big industry they are both seeing a very similar progression pattern. Last month, goods-producing small businesses gained 9,000 jobs while service-providing small businesses added 84,000 jobs. This means June's nonfarm private small businesses created a total of 93,000 jobs for the struggling U.S economy. Since the start of the year the monthly average job growth has been in the 173,000 range. This is a healthy sign but we must hope for better gains across the board. Small business seems to be lifting most of the weight in this struggle. Why isn't business itself, the solution to our problem?
"By starting a company today, not only are you dramatically expanding your chances of living to your fullest potential, but you will have the opportunity and ability to hire employees and improve their lives and the American economy as well," says Lavinsky.
Growthink is a business planning firm and investment bank that has helped over 500,000 entrepreneurs to start., grow, and or exit their businesses. Growthink has helped raise over 2.5 billion in growth capital over the past decade and will continue to serve today's entrepreneur and small business owners nationwide. For more information please visit: http://www.growthink.com or call 800-506-5728.