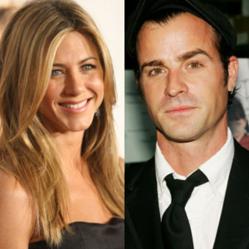 64% of the psychics surveyed said Jen and Justin would not be married this fall
Langhorne, PA (PRWEB) July 27, 2012
When 57 of the best psychics from the popular psychic service Hollywood Psychics were asked to weigh in recently on the outcomes of current celebrity hook-ups, a majority predicted that the fall of 2012 would not see many A-list couples heading to the altar.
Jennifer Aniston and Justin Theroux
Despite increasingly frequent reports of an upcoming autumn wedding, 64% of the psychics predicted that Jen's nuptial dreams will not come true so quickly. "There will be delay after delay," predicted one psychic. And many thought the wedding was more likely to happen during the holiday season or in 2013, if at all.
Mila Kunis and Ashton Kutcher
The psychics were also doubtful about the potential longevity of this passionate pairing. Even with Demi fading into a dim memory, 65% of the phone psychics said Mila is "just a distraction." Delving into Ashton's psyche, they noted that "there is no balance in his life right now. He's more inclined to embrace chaos."
Eva Longoria and Mark Sanchez
This top entertainment-sports duo may be the summer's hottest ticket, but 61% of the psychics predicted that the NY Jets quarterback will not be popping the question any time soon to the recently single "Desperate Housewives" star. "She'll meet someone else and drop him like a football," said one psychic. Another added: "His soul-mate is blonde and she has yet to come."
Sharon Stone and Martin Mica
Martin who? In one of the more surprising survey results, 53% of the psychics thought the 57-year-old superstar would be able to hold on to the 27-year-old male model hottie at least through the end of the year. Although, as one psychic noted, "basic instinct tells us not much longer."
The psychics were less certain about some of the summer's other steamy romances: 44% said Kim Kardashian will change her mind about rushing into marriage and tie the knot with current beau Kayne West, while the same percentage thought Ryan Gosling and Evan Mendes would not be making a big announcement before 2013. Forty-three percent said Taylor Swift and Patrick Schwartzenegger – the summer's young IT couple – will still be going strong in the fall, but 42% predicted that the Mary Jane-Spidy chemistry between Emma Stone and Andrew Garfield would fizzle by fall.
*****
About Hollywood Psychics:
Hollywood Psychics is an established provider of psychic readings by phone and online chat, appealing to a young professional demographic. Hollywood Psychics experts specialize in astrology, horoscopes, numerology, tarot cards, clairvoyant readings, and many other psychic disciplines. Hollywood Psychics believes in its community of authentic psychics and stands behind the authentic psychic readings they deliver to clients. Visit them online at http://www.hollywoodpsychics.com.
For more information, contact:
Maryanne Fiedler, Marketing Director
maryanne(at)hollywoodpsychics(dot)com
215-953-8568