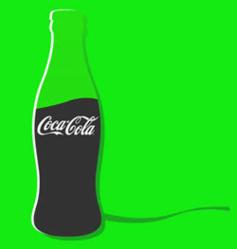 There's no question that Coke is using its innovative skills around technology with this system, coupled with its commercial scale in bottling, to change the H2O treatment game in a meaningful way
New York, NY (PRWEB) July 25, 2012
When Coca-Cola announced that it had developed a first-of-its-kind beverage process water recovery system that would reduce its water use by 35 percent, GreenBiz.com asked Sustainability Consultant Robert Kuhn, president of Kuhn Associates Management Advisors, his thoughts.
"There's no question that Coke is using its innovative skills around technology with this system, coupled with its commercial scale in bottling, to change the H2O treatment game in a meaningful way," he said. recalling also the innovation of the new "plant bottle" that has recently been licensed to Heinz and other companies.
Coca-Cola has demonstrated in recent years a growing commitment to the sustainable supply chain. The beverage giant asserts that the new system meets or exceeds drinking water standards, using highly treated process water and treating it even further via a combination of membrane bioreactor, ultrafiltration, reverse osmosis, ozonation, and ultraviolet disinfection.
About Kuhn Associates Management Advisors LLC
Kuhn Associates Management Advisors LLC (http://www.kuhnassociatesllc.com) is a New York-based sustainability consulting firm that advises companies throughout the supply chain about the intersection of sustainability and business. The firm leverages its founder's sustainability subject matter expertise and decade-long experience as a manufacturing company CEO to analyze clients' sustainability challenges and design and implement workable, lasting solutions that may involve the participation of selected, highly-qualified solutions provider partners.