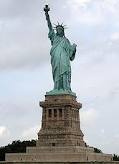 We urgently need mechanisms to hold rogue officials accountable. That is why we are undertaking this reform campaign and why we hope the public will join us in seeking solutions.
New York, NY (PRWEB) July 25, 2012
According to FCVFC, the current family court regime throughout the United States has multiple problems that need to be addressed. For one, family court decisions are handed down largely at the discretion of judges, most of whom have no special training in the fields they are examining. The operations are generally secret. And because judges have immunity, power is routinely abused, leaving no remedy for victims.
"In our experience, judges and key court functionaries regularly abuse their authority in family court, sometimes endangering the lives of children and even the public welfare as a whole," said FCVFC Executive Director Jill Jones-Soderman, a forensic advocate with decades of experience fighting for justice in family courts. "We urgently need mechanisms to hold rogue officials accountable. That is why we are undertaking this reform campaign and why we hope the public will join us in seeking solutions."
Another big problem is family courts' overreliance on often-times biased and profit-seeking "experts." According to Jones-Soderman, the amount of money charged for such services regularly places one party – generally the true victim in a case – at a disadvantage. There are also countless examples of connections and conflicts of interest between judges and supposedly unbiased court-appointed witnesses that contribute to flawed rulings.
"The nexus of attorneys, mental health professionals, guardian-ad-litems, and other key players can create a gang-like atmosphere in which one parent is bullied," Jones-Soderman explained. "The influence of power, money, and the potential to have more clients referred through networking sometimes results in the targeting as a scape-goat of one parent while the other is protected – often leading to unnecessary tragedies."
The lucrative financial aspect also plays a key role. "Many of these family courts have become money-making operations for all involved," said Jones-Soderman, citing the enrichment of lawyers and other professionals who go along with the court no matter what. "These illegal, immoral and unethical tactics – using toxic diagnoses, improper abuse of mental health labels and the total lack of oversight – create a system more akin to a dog-fighting pit than a court of logic and law."
Jones-Soderman believes the profit motive should be eliminated in court actions involving divorce and child custody, saying it would level the playing field while removing corrupt incentive structures that harm all parties involved. Children, meanwhile, should have a say in high-conflict cases as well.
As far as foster care is concerned, Jones-Soderman also cited a broad range of serious problems that must be addressed. When courts order children removed from their parents, she said, those innocents must not be allowed to be used as "guinea pigs" for pharmaceutical studies. Corrupt incentive systems must also be abolished, removing the profit motive in all decisions related to separating parents from children.
"The use of children for purposes of sex trafficking, pornography or staff abuse – as has been shown to occur even in recent cases – must be ended immediately and prosecuted to the full extent of the law," Jones-Soderman said, pointing to numerous instances of outrageous abuses of children in the custody of government agencies. "Retaliation against individuals who expose such unspeakable criminality must be dealt with as a serious crime as well."
The FCVFC campaign is recommending, among other measures, the removal of sovereign immunity from family court judges, that all cases involving violence or severe neglect be transferred to criminal court, and that grievances against judges or their courts be handled by a separate prosecutorial agency with no conflicts of interest. The Foundation would also like Congress to create a special commission –nationwide and open to the public – to gather evidence, investigate the system and propose significant reforms as may be required.
The Foundation for the Child Victims of the Family Courts (FCVFC) is a 501c3 tax-exempt non-profit organization dedicated to obtaining justice for families and children facing tough circumstances. It has a truly distinguished and active board of international professionals composed of attorneys, a pediatric physician, teachers, child advocates, parenting coordinators, therapists and writers.
Jones-Soderman is the founder and chief of FCVFC and a pioneer in the field of forensic advocacy. A psychoanalyst by training with many years of education and hands-on experience taking on powerful interests in the service of her clients, she has been in private practice for almost four decades as a family therapist, mediator and forensic consultant with a long record of satisfied clients. She has also witnessed firsthand how corruption in the system can wreak havoc on innocent people's lives – leading to a burning passion for justice that is at the heart of all her work.
To find out more about the FCVFC, the campaign for reform, or what you can do to get involved, please visit http://www.fcvfc.org/ or call 855-552-2889 today. Ensuring justice will not be easy, but with your help, it is possible.