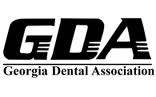 People get excited about this product, and for good reason
Marietta, GA (PRWEB) July 25, 2012
fiteBac™ SkinCare was the most talked-about company at the Georgia Dental Association Annual Meeting in Amelia Island, Florida, last week. The Annual Meeting offered a series of Continuing Education courses, social events, and sporting events, and also featured an Exhibit Hall, where fiteBac presented its unique product to excited attendees. fiteBac showcased one and three ounce tubes and 8 ounce bottles of its Germicidal Hand Softening Gel, and all three sizes proved to be a huge hit with the Georgia Dental attendees, who bought the product both for individual use and for their dental offices.
"People get excited about this product, and for good reason," said Dr. Kirk Kimmerling, co-founder and CEO of Kimmerling Holdings Group, LLC, the Georgia-based biotechnology company that owns fiteBac. "When you see what it can do for your hands—especially how soft it makes your skin feel—you just need to have it right away. We knew the Georgia Dental members would be just as excited about our product as we are, so we made sure to have plenty of hand gel available for them to take back to their offices and homes."
fiteBac's Germicidal Hand Softening Gel has earned praise from dentists, hygienists, and healthcare professionals everywhere, who rave about its smooth feel and sanitizing properties. Highly respected infection control expert, Dr. John Molinari of THE DENTAL ADVISOR, has conducted numerous studies of the fiteBac hand gel in which fiteBac exhibited high levels of germicidal activity, even after washing and gloving hands. fiteBac's properties make it an alluring product to healthcare professionals who want to achieve excellence in hand hygiene and nurture their skin at the same time.
The Georgia Dental Association Annual Meeting took place from July 19-22 at the Ritz-Carlton in Amelia Island, Florida. For more information about the Georgia Dental Association, visit gadental.org.
About fiteBac™ SkinCare, LLC, and KHG: fiteBac SkinCare, LLC, is a subsidiary company of Kimmerling Holdings Group, LLC ("KHG"), a Georgia-based biotech company that has developed an antimicrobial platform intellectual property technology. KHG was founded in 2009 by Marietta GA dentist Kirk Kimmerling, DDS, and Dan Kearney. The two set out to create products that would "change the world, one product at a time." Kirk and Dan first targeted bacterial issues in dentistry, knowing that solving those problems would lead to dramatic improvements in oral health and, more importantly, systemic bodily health. They engaged a team of highly accomplished chemists and scientists retired from Fortune 500 companies and researchers from major universities. In doing so, KHG has developed technology with several patents pending that has application well beyond dental materials and has exciting potential in medical, plastic, composite, coating, and other applications that are in various stages of development. fiteBac SkinCare Hand Softening Gel is the first product to be released under the fiteBac brand name. To learn more about fiteBac SkinCare Germicidal Hand Softening Gel, watch fiteBac's Germicidal Hand Gel video. For more information on the Marietta cosmetic dentist and Marietta emergency dentist Kirk Kimmerling DDS, click here.