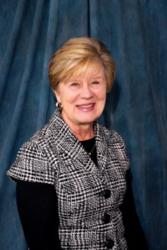 Frank's books have engaging, if not lovable, characters, well developed plots with good forensic science, and are easy to read, real page turners.
Massapequa Park, N.Y. (PRWEB) July 31, 2012
"The Madonna Ghost" takes place on Fire Island, and as the title suggests, revolves around an intriguing ghost story. "Girl with Pencil, Drawing" takes Annie Tillery to the world of art forgers who will stop at nothing to protect their lucrative ventures. Frank became a mystery author after a life-long career as science teacher, in particular teaching forensic science, which became a passion. She married her love of Nancy Drew with forensic science, writing for a YA mystery audience, but has discovered her books appeal to girls of all ages.
Frank, a self-published mystery author, is doing her own marketing, into which she has thrown herself whole-heartedly. A special feature she includes on her website is a link to unique lesson plans she has developed based on her books. The books lend themselves to history, geography and science. The interesting feature of these lesson plans is their adherence to Core Curriculum Values and standards, supported and endorsed by many educators. The books serve as a centerpiece to provoke student interest in the many exciting facets of character, plot and background.
Other marketing endeavors include doing programs for young adults and adults on mystery writing and self-publishing in libraries, clubs and schools. She hosts "The Writer's Dream", a local access TV show featuring the writing adventures of other authors.
Frank's books have engaging, if not lovable, characters, well developed plots with good forensic science, and are easy to read, real page turners. Read these enticing summaries.
In "The Madonna Ghost", Annie and her Aunt Jill set off for Long Island's Fire Island for a vacation of surf, sun, and sailing. Aunt Jill, who is an NYPD detective, is mixing her vacation with a case she must keep secret from Annie, who is suspicious anyway. Annie finds romance and intrigue when she meets Ty Egan, the nephew of their host on the island. They find themselves in the middle of an eerie adventure when she and Ty investigate the tragic and perplexing story of a local ghost.
Annie becomes increasingly uneasy, and the investigation turns sinister when Aunt Jill goes missing, the ghost appears, and the troublesome neighbors in the cottage next door become hostile. When they find one of Aunt Jill's earrings on the neighbor's porch, they begin to wonder what the connection is. Will they find Aunt Jill before it's too late? In the breathless conclusion, Annie and Ty narrowly escape death solving the mystery of "The Madonna Ghost".
In "Girl with Pencil, Drawing", Annie wins a set of art lessons at a prestigious art gallery. Showing up for her first lesson, Annie finds her instructor, Francesca Gabrielli, engaged in a violent argument with the gallery director, John DiCristiani, over his incessant requests for her to illegally copy art masterpieces. Unwittingly, Annie is about to be drawn into the illicit, treacherous, and unpredictable world of art forgery.
When the gallery director is found murdered in cold blood, Francesca becomes the prime suspect, and calls upon Annie to help solve the crime. As Annie and her NYPD detective aunt, Jill Tillery, brave the dangers of an international art fraud ring in an attempt to clear Francesca, they soon realize that the key to solving the case revolves around a mysterious brownstone in Brooklyn whose inhabitants present tantalizing and elusive clues.
As Annie and company attempt to stay one step ahead of DiCristiani's murderer, they escape one deadly trap after another. The stakes are high in the glamorous yet dangerous world of illegal art trafficking. Annie must solve the crime before the art thieves realize what a threat she and Francesca have become.
About Linda Maria Frank: She has enjoyed a lifelong career teaching science at both the high school and university levels, enabling her to convert case studies from her forensic science courses into credible mysteries for girls of all ages. She resides on Long Island, New York. The first two books of the Annie Tillery Mysteries are "The Madonna Ghost" and "Girl with Pencil, Drawing". Frank promotes her books by doing programs about mystery writing, self-publishing, and the world of marketing. She does fundraising events using her adventures in authorship as a draw. Frank also is the producer of "The Writer's Dream", a local access TV show, featuring interviews with authors. The show can be seen on facebook.