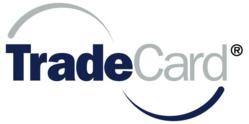 "Automating the procure-to-pay process has been a huge win for us and our suppliers," said Rich Grambihler, Controller at Cutter & Buck.
New York (PRWEB) July 25, 2012
TradeCard, Inc., the supply chain collaboration and global trade platform used by more than 10,000 retailers, brands, manufacturers and service providers, announced that golf apparel leader Cutter & Buck has extended its TradeCard subscription to continue leveraging TradeCard's cloud-based platform to connect with trading partners electronically and obtain visibility into the movement of payments and products.
Since 2005 Cutter & Buck has automated processes from purchase order through settlement and provided suppliers access to early payments in exchange for invoice discounts, through the TradeCard Platform.
"Automating the procure-to-pay process has been a huge win for us and our suppliers," said Rich Grambihler, Controller at Cutter & Buck. "There's clear visibility into orders, amendments and transaction statuses. Our suppliers like it because they know when and how their payment will arrive."
Cutter & Buck employs TradeCard Procure to Pay™ to facilitate transactions. It also offers suppliers an early payment program, funded by Cutter & Buck capital, to provide suppliers access to cash early and at better rates, in exchange for invoice discounts.
"A fast growing number of small and mid-size brands are recognizing the benefits of connecting their trading partner network on TradeCard," said Sean Feeney, CEO of TradeCard. "Cutter & Buck is a prime example of a company that has adjusted how it transacts to run a smarter, more efficient supply chain. Cutter & Buck improves the performance of the entire trading partner network by automating transaction workflows and providing suppliers access to capital within days instead of weeks, through TradeCard."
The TradeCard Platform helps suppliers take advantage of online financial services for payment protection, early payment programs and trade financing. Brands and retailers are able to maintain or extend existing terms with suppliers and eliminate the need for credit lines for purchases. Financial institutions gain direct visibility into the transaction through TradeCard's automated environment to reduce risk and increase financing opportunities. All parties benefit from process efficiencies, data accuracy and cost savings.
About TradeCard, Inc.
Since 1999, TradeCard, Inc. has transformed global supply chain collaboration by boosting visibility, cash flow and margins for over 10,000 brands, retailers, suppliers and service providers operating in 78 countries. TradeCard delivers a cloud-based network that enables complex, multi-enterprise sourcing transactions across multiple layers of the supply chain. More than 45,000 individual users leverage the TradeCard Platform to streamline transaction flows, from purchase order through production tracking, shipment and payment. Embedded financial services throughout the supply network reduce capital costs and minimize risk. Multi-enterprise collaboration on the platform delivers visibility into the movement of goods, from raw materials to the store shelf. TradeCard's on-the-ground trade experts around the world allow entire supply networks to rapidly join and drive value through the platform.
The world's leading retailers and brands, including Levi Strauss & Co., Columbia Sportswear, Guess and Rite Aid, leverage the TradeCard Platform and its member network for sourcing and global trade. TradeCard, Inc. is headquartered in New York City, with offices in San Francisco, Amsterdam, Hong Kong, Shenzhen, Shanghai, Taipei, Seoul and Colombo. TradeCard is located online at http://www.tradecard.com.
# # #