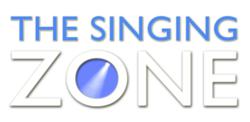 Beverly Hills, CA (PRWEB) July 25, 2012
World renowned vocal coach, Per Bristow, creator of The Bristow Voice Method, the online singing program Sing with Freedom and TheSingingZone.com has recently released a video in which he answers the question, "Is rhythm something you are born with or can it be developed, and if so how?" Bristow's methods of voice training are based on kinesthetic (physical) awareness and the development of techniques for maximum efficiency when learning and incorporates that into the content of his answer. Bristow begins by stating that indeed, a sense of rhythm is a skill that can be developed in learning how to sing well, but that it is also innately within every person.
Bristow emphasizes that it is essential for singers and musicians to develop a sense of rhythm as it allows them to embellish and play and have fun (and isn't that the reason to engage in singing?). He debunks the myth that a sense of rhythm has to do with fancy syncopations and the like but rather has more to do with the human sense of pulse. When Bristow breaks the question down in this way, it is easy to see that we as humans have this pulse within us already, through heartbeat, walking, breathing and so on. It seems so simple.
"Very often, singers looking to develop a sense of rhythm get caught up in the fancy, more advanced versions of it," remarks Bristow, "when really we need to get back to basics and recognize that simple beat, a very simple pulse."
It is what comes after, or between as the video explains, that creates more complicated versions of rhythm. This all comprises a good deal of music theory, and Bristow demonstrates some basic patterns of quarter, eighth and sixteenth notes. Musicians are trained to hear space as much as notes, the space between the notes the space around the measures. So, as the video goes on to showcase, singers and musicians with a well-developed, well-trained sense of rhythm will know innately how many measures have passed without having to count them.
As Bristow explains in the video, "musicians feel the overall pattern and develop the ability to feel where the measures are rather than having to count."
He goes on to use some life examples in order to illustrate and also demonstrates how counting measures can lead a singer to breath incorrectly and possibly come in at the wrong place. What Bristow claims is that there is a definite strategy to learning all of this and an effective way to develop that keen sense of awareness a singer needs. It is through learning the skill and practicing it consistently that the freedom to play around with rhythm occurs. Bristow even explains how he has included ear and rhythm training for the members of his online singing training insideTheSingingZone.com website.
The video, is fairly short, is set-up in interview format, and part of a larger series entitled An Evening with Per Bristow. Viewers can go to YouTube to watch this video on how to develop rhythm. Since it is a series, viewers should also be on the lookout for future releases answering and debating other common questions and concerns dealing with singing tips and vocal techniques.
Per Bristow is a vocal and performance coach based in Los Angeles, California. He is the creator of The Singing with Freedom program and The Bristow Voice Method - the method that for more than 15 years, has empowered thousands of singers and speakers from over 100 nations to repair, build and free their voices. "The Bristow Voice Method is designed to bring the individual to significantly greater levels of well-being, self-confidence, creativity and health, in addition to dramatically and rapidly improve communication, presentation and performance skills." For more information on any of these programs, please visit http://www.TheSingingZone.com or http://www.PerBristow.com.