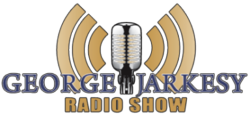 The "Currency Matters" segment will help listeners learn to make money in the FOREX Markets.
Houston, Texas (PRWEB) July 25, 2012
The nationally syndicated talk radio show, The George Jarkesy Show, announced that they are adding a new daily segment, which allows their listeners to receive insight from top analysts at the Market Traders Institute on trading foreign currencies in the Foreign Exchange (Forex) Market. The segment is named "Currency Matters" and will feature top analysts from the Market Traders Institute, the oldest Forex Education Institution in the world. A featured head analyst, Shawn Beecher, said that the segment will "inform listeners about the major things going on in the currency markets around the world which will help The George Jarkesy Show listeners make money."
Also, the segment introduces exclusive promotional deals and free starter kits for listeners as well as a special segment this Thursday, July 26th, at 4:50pm EST. Listeners will be able to call in live to the show to have top analysts from Market Traders answer their questions.
For more information on the Market Traders Institute and the experts and services that will be available during the "Currency Matters" segment visit WhyTradeMoney.com or call (800) 866-7431.
You can also listen to The George Jarkesy Show live Monday – Friday from 4-6 PM EST at GeorgeJarkesy.com. All episodes are also archived on the website and Apple iTunes.