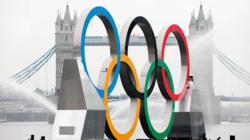 ...GreenBeanBuddy.com added an advice how to immediately clear the pests, in case they get past the preventive steps.
Cincinnati, OH (PRWEB) July 26, 2012
Summer Olympics will officially open in three days. And as it is expected that London will be crowded, visitors were warned of bed bug spread as sportlive.co.za reported. Meanwhile, GreenBeanBuddy.com advised Olympic-bound travellers to prepare Bed Bug Bully at home to ensure a bed-bug-free place after their return.
The report related that Cameron Webb, an entomologist at Sydney's Westmead Hospital advised London visitors to make sure that they are not bringing the vampire-like pests home. Webb said, as the report shared, that the wandering of the travelers during the Sydney Games spread things. And as GreenBeanBuddy detailed, those things include the blood-sucking bed bugs.
Anywhere people sleep bed bugs could be present, the report said. It added that it doesn't matter whether it is a hostel or a five-star hotel. And so to help travelers keep the pest away the report related the tips Webb gave to the would-be London visitors.
Here's an excerpt of the post Bed Bugs Expected at London Olympics by GreenBeanBuddy.com.
"Just a few more days and Olympics 2012 will officially kick-off. But if you think that only humans will flock London in the coming days, you're definitely wrong. Why, you might ask? It's because bed bugs are also expected to horde the place. And so if you intend to visit the city to enjoy first-hand the biggest sporting event, it's best that you know what you have to do to keep the pest away before you pack-up your suit case.
An entomologist at Sydney Westmead Hospital, Cameron Webb, said that the going to and fro of travellers at the time of Sydney Games back in 2000 spread things around. And apparently, that includes bed bugs. And so, Webb advised Olympic-bound travellers to make sure that the pests are not brought back to their places."
While Webb gave tips how to prevent bringing the pests home, green cleaning site GreenBeanBuddy.com added an advice how to immediately clear the pests, in case they get past the preventive steps. The website said that one should prepare a bed bug spray at home as it offers an immediate help to clear the pests.
Nonetheless, of all the bed bug sprays available, it only advised the use of organic-based bed bug products. Particularly, it suggested the use of non-toxic Bed Bug Bully. As it said, the product can spare a person from the blood-sucking pests' infestation as well as from the harmful chemical elements.
For More Green Cleaning News, Visit GreenBeanBuddy.com.