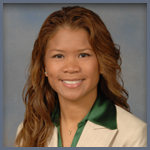 Cecille's experience is ideal to ensure training and marketing programs are in place at takeover.
Jacksonville, FL (PRWEB) July 25, 2012
Finlay Management Inc. founder and CEO Christopher Finlay has selected Cecille Tynes to fill the role of Vice- President of Marketing and Training.
In this role, she will spearhead the rebranding and marketing efforts for new third-party assets. She brings over 15 years of multifamily experience to the position. Tynes has served in executive roles for industry-leading companies supporting as many as 20,000 units nationwide.
According to Finlay, "As we expand our third-party fee management base, Cecille's experience is ideal to ensure training and marketing programs are in place at takeover. Many of our new assignments require aggressive marketing and rebranding to improve their performance, and there's absolutely nobody better at that task."
Tyne's expertise and networking abilities have earned national recognition. She holds a myriad of awards and industry praise, including being honored as the industry's "Leader in Leasing Strategies" by Multifamily Executive Magazine and American Express. Her speeches from various national industry conferences can be found quoted in National Apartment Association's (NAA) Units Magazine, as well as featured in the NAA Education Institute's "Careers in Apartment Management" promotional video. Tynes received her Bachelor's degree from Virginia Tech's College of Human Resources and Education, with a concentration in Residential Property Management.
For Finlay Management, Tynes will draw on her past experience where she is proven in the development and implementation of company-wide, full-scale education programs, global marketing and service standards, as well as property and corporate marketing initiatives.
About the company:
Finlay Management, Inc. is a multifamily property management firm with a thirty-year history in high end-apartments, affordable housing, and senior living. With offices in Texas and Florida, it focuses on fee management throughout the Southeast and Texas. The company is actively expanding and seeking third-party management opportunities. For more information, visit FinlayManagement.com.