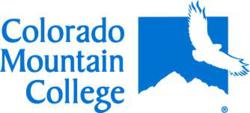 Pasadena, CA (PRWEB) July 30, 2012
eCivis is improving grants performance one organization at a time. With their grants management software solution continually helping clients win billions of dollars in grant funding while simultaneously reducing the grant burden, it's no wonder why their nationwide client list keeps growing. Below are just a few of eCivis' new and renewed clients:
New eCivis Clients:

County of La Paz, AZ
Law Enforcement of Eloy PD, AZ
Town of Gila Bend, AZ
City of Del Mar, CA
District of Antioch Unified School District, CA
Mount San Jacinto Community College, CA
Community College of Colorado Mountain College, CO
City of West Peoria, IL
City of Bowling Green, KY
County of Bolivar, MS
County of Rockingham, NC
City of Statesville, NC
City of Concord, NH
City of Las Cruces, NM
City of Truth or Consequences, NM
South Central Council of Governments, NM
City of Hillsboro, OH
City of Logan, OH
City of Hugo, OK
City of Muleshoe, TX
City of Hyrum, UT
Hampton Roads Transit, VA
Renewed eCivis Clients:
City of Thatcher, AZ
City of Safford, AZ
City of Pasadena, CA
City of Santa Clarita, CA
County of Riverside EDA, CA
Town of Dewey Beach, DE
City of Punta Gorda, FL
City of Sandy Springs, GA
City of East Point, GA
City of Jeffersonville, IN
City of Central City, KY
City of Marshall, MO
City of Springfield, MO
County of Jackson, MS
City of Greenville, NC
County of Clay, NC
Town of Davidson, NC
Township of Branchburg, NJ
City of Green, OH
City of Durant, OK
City of Tulsa, OK
City of North Charleston, SC
Council of Govt. of Upper Savannah, SC
Carl Griffith and Associates, TX
City of Port Isabel, TX
Community College of Del Mar, TX
County of El Paso 911 District, TX
City of Hurricane, UT
County of Tooele, UT
Town of South Boston, VA
City of Riverton, WY
About eCivis
eCivis is the nation's leading grants management system and the ideal platform for improving local governments' and community-based organizations' grants performance.