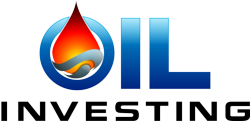 "Oil is like a wild animal. Whoever captures it has it" J. Paul Getty
Dallas, TX (PRWEB) July 26, 2012
OilInvesting.Net, in response to the most recent report on unemployment, is recognizing the important contribution to the unemployment situation that can be attained through oil investing. According to the U.S. Department of Labor's June 2012 report, the number of unemployed remained relatively static in June, with some fluctuation up and down among individual states. There is mounting evidence, however, that oil investing can have a dramatic impact on unemployment rates.
North Dakota, explains OilInvesting.Net, rapidly went from an average of eight percent unemployment to having the lowest unemployment rates in the country. North Dakota currently has an unemployment rate of 2.9 percent, according to the Department of Labor's latest report – the next lowest unemployment rate, in Nebraska, is a almost a full percentage higher. North Dakota's low unemployment rate is a direct result of the oil investing in the Bakken region. As a method for boosting and stabilizing the U.S. economy while stimulating employment, OilInvesting.Net is encouraging further oil and gas investment to move the country beyond the stagnation that was reported by the U.S. Department of Labor for June 2012.
J. Paul Getty once said, "Oil is like a wild animal. Whoever captures it has it." While oil investing does position the investor to be prepared for rapidly increasing global energy demands, whoever 'captures' oil also creates jobs, encourages growth in the U.S. economy, and benefits the country as a whole by increasing energy independence in the United States.
Oil investing can be profitable to the investor, but OilInvesting.Net believes additional investing can provide investors a plethora of secondary benefits as other areas of their investment portfolio benefit from the growth of the economy through increased jobs and more consumer spending power. For more information about how oil investing can strengthen the U.S. economy, create more jobs, and create an energy-independent future for the United States, visit OilInvesting.Net.