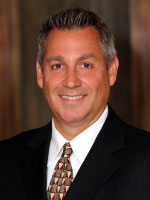 I am very much looking forward to working with Galit and her team to build on their success.
(PRWEB) July 26, 2012
Escrow of the West (http://www.escrowofthewest.com), one of the largest independent, full-service escrow companies in Southern California, is pleased to announce the appointment of Michael Schlotthauer as Vice President, Operations. In this position, Schlotthauer will play a pivotal role in setting the company's strategic direction, initiating business development processes, cost-savings plans and client service standards as well as recruit and train new escrow officers, lead the development of new branch offices and initiate and develop additional business opportunities for Escrow of the West.
According to Galit Ofengart, President and Principal of Escrow of the West, Michael's background in operations, sales management and client service dovetails perfectly with the many hats he'll be wearing as part of our team. He brings a level of expertise and professionalism in areas that will assist us in reaching our aggressive growth goals and attaining our next level of success."
Schlotthauer's diverse career includes operations and management positions for JP Morgan Chase, Bank of America, Classic Home Mortgage Corporation and Countrywide Home Loans in both California and New York. His achievements also include the development of the Ascension software product, designed to foster client relationships, and he is certified in Six Sigma Fundamental Training and Lean Green Belt Fundamental Training.
"Aligning with Escrow of the West is a wonderful extension of my career," states Schlotthauer. "I have a great sense of urgency and I know how to achieve results. I am very much looking forward to working with Galit and her team to build on their success."
Escrow of the West, a Southern California-based independent escrow company with offices in Beverly Hills, Sherman Oaks and Warner Center (Woodland Hills), California, is licensed by the Department of Corporations and is a member of the Escrow Agents Fidelity Corporation. Through its principals, Escrow of the West has more than seventy years of experience in both residential and commercial real estate, and is a recognized leader and premier short sale and REO transaction Closing firm. For more information, visit http://www.escrowofthewest.com