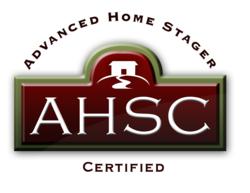 The Academy's program contains the most hands-on and in-field training of it's kind. I highly recommend it! -Wanda Colon, TLC's Home Made Simple Design Host
Seattle, WA (PRWEB) July 25, 2012
Pam Christensen, owner of Staging For Charisma, Seattle Joins The Academy of Home Staging Los Angeles, CA, (Press Release) 24 July 2012 – Kim Kapellusch, Owner and Founder of The Academy of Home Staging is proud to announce, that Pam Christensen, owner of Staging for Charisma, LLC and Seattle Radio host will be joining The Academy of Home Staging. The Academy of Home Staging is the industries' leading home staging certification training program, providing detailed and in depth training not available in any other program.
Kapellusch, a busy and successful Los Angeles Home Stager says, "I am thrilled to announce the addition of Pam Christensen to our team of Certified Trainers." She continued, "Pam has built one of the busiest and most successful Staging Companies in the Seattle Area. She has tremendous talent, knowledge and experience to share with her students. In the past two years Pam has tripled her business, become host of her own radio show featured on the Chat With Women Network in Seattle and is regularly featured on "Real Estate Today" a popular weekly Radio broadcast hosted by Tom Kelly. She is a fabulous addition to our staff of trainers."
"I am so excited about the opportunity to help other's get started in Home Staging" said Pam. "When I started my company five years ago, it was just before the Real Estate Market crashed. To keep going when many other staging companies failed, took commitment hard work and a lot of creativity. I learned so much that I can share with others who have a dream of having a career in this growing and exciting industry. I am even more excited about finding and joining the Academy of Home Staging. I did a lot of research when I decided to become a trainer, and the Academy's curriculum is the most comprehensive that I found."
Several key factors set The Academy's training program apart from the rest:

The only Advanced Home Staging Certification available.
Limited class size (8 maximum students) to provide personalized coaching and mentoring to our students by our Instructors.
All our Advanced Certified instructors are leaders in the Staging Industry who incorporate real life examples, suggestions, advice and ideas in each training class.
Over 10 hands-on exercises including a minimum of 3 in-field exercises. These exercises are crucial to providing students a complete education and insuring the ability to successfully start and manage their own Home Staging business. Home Staging Design is a visual art. It is important to provide tangible discoveries the students can experience in training, before they open their own business.
Student and Instructor experience together, apply and discuss all solutions and approaches for all areas of the design and business aspects to a Home Staging Business.
Student discovery and questions are encouraged throughout the program
Complete Business CD which for each student upon successful graduation of the class, which includes click and print contracts, proposals, job worksheets, advertising pieces and editable presentations and spreadsheets.
Committed to the success of every student that comes to The Academy of Home Staging. Ongoing education, regular Alumni newsletters chock full of new information and tips and access to one-on-one coaching.
The full listing of upcoming course dates for The Academy is:

August 6th – 10th – Dallas Texas
September 10th -14th – Newport Beach, CA
September 10th – 15th – New York City, NY
September 24th – 29th – Tampa Bay Area, FL
October 8th -12th – Seattle, WA
October 29th – November 2nd – Washington, DC
November 5th – 9th – Dallas, TX
ABOUT THE ACADEMY OF HOME STAGING: The Academy of Home Staging was founded by Kim Kapellusch in 2005 in the Los Angeles area, and has quickly become the Industries' premier Home Staging and Redesign Certification Training Program. Today The Academy operates in California; Seattle, WA; New York City; Washington, DC and Tampa Bay Area, FL. In addition to its leading classroom certification classes The Academy offers a full CD based course, ongoing education and one-on-one business counseling.
For more information call 1800.574.5576 or visit http://www.TheAcademyOfHomeStaging.com.