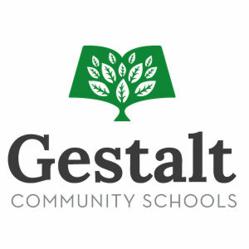 OpenDNS Enterprise allows us to spend our time focusing on the needs of our students, not chasing down malware issues.
San Francisco, CA (PRWEB) July 25, 2012
OpenDNS, the world's largest Internet-wide security network - making the Internet safer, faster and more reliable for more than 50 million people everyday - today announced Gestalt Community Schools are using OpenDNS Enterprise for comprehensive malware protection and Web filtering. Gestalt Community Schools, a vibrant community of scholars and teachers working to create educational opportunities in struggling Memphis, Tenn. communities, join 1 in 3 U.S. K-12 public schools using OpenDNS to keep kids safe online.
In order to ensure the most comprehensive strategy for keeping staff and students safe online, the Gestalt Community Schools IT team was seeking an additional layer of Web filtering and Internet security to implement on the district's local networks. Because the charter school system is dedicated to fostering a digital learning environment, the team was also searching for a way to prevent malware from penetrating the network and disrupting the learning process. Additionally, because Gestalt Community Schools are planning for substantial growth, the organization required a scalable, cloud-based solution that could accommodate their rapid expansion.
Gestalt Community Schools selected OpenDNS Enterprise for "all-in-one" malware protection and Web filtering. Gestalt Community Schools IT director Cole Conrad explained, "OpenDNS Enterprise immediately stood out as the clear winner due to a solid reputation and well-built product that can scale." He continued, "The fact that OpenDNS Enterprise is remotely accessible, adjustable and easily configured is also a top benefit. It's a prime example of a SaaS product as it should be built, deployed and configured. Set-up is simple enough that I could even walk a non-technical person through it over the phone, if I had to."
Since deploying OpenDNS Enterprise, Conrad and his team say that they are, "no longer worried about things slipping into the network that shouldn't be there." With OpenDNS Enterprise's comprehensive reporting and management, available through the centralized Dashboard that can be accessed from anywhere, the IT team can confidently filter and manage content, even when they aren't in the office. Conrad also explained that malware issues on the school's all-Mac networks are now a thing of the past, despite Mac malware concerns continuing to rise. "When I first heard about Flashback malware, I was concerned about how I could prevent our Macs from getting infected," he said. "Fortunately, OpenDNS had us covered as it prevents malware before it can even hit our network."
In addition to malware protection and Web-filtering, Conrad told OpenDNS that his favorite part about the service is the ease of implementation and the ability to scale as the schools grow. "It took me 10 minutes to get OpenDNS Enterprise set-up to secure our network. We plan to scale to over 5,000 devices in the near future, and I have no worries about using OpenDNS through this and any future growth."
Conrad concluded, "As a charter school network with a one-to-one MacBook program, we believe that technology is a tool to engage students and foster the learning process. We needed a security solution that allows us to worry less about things slipping into our networks that shouldn't, so we can focus on cultivating a productive digital learning environment for our students. OpenDNS Enterprise accomplishes this for our schools."
About OpenDNS
OpenDNS is the world's leading provider of Internet security and DNS services, enabling the world to connect to the Internet with confidence on any device, anywhere, anytime. OpenDNS provides millions of businesses, schools and households with a safer, faster and more intelligent Internet experience by protecting them from malicious Web threats and providing them control over how users navigate the Internet, while dramatically increasing the network's overall performance and reliability. For more information about OpenDNS, please visit: http://www.opendns.com
About Gestalt Community Schools
Gestalt Community Schools (GCS) are a system of K-12 college preparatory charter schools in targeted Tennessee communities. The schools provide strong academic outcomes for their scholars through initiatives including meaningful community involvement. GCS catalyzes community leadership to help revitalize the neighborhood as it operates its schools in that community. Instead of debating whether education impacts the community or vice versa, GCS believes that the most effective method to support student achievement is an integration of education and community. For more information, please visit: http://www.gestaltcs.org/