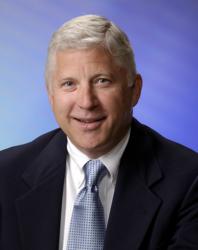 Placentia, CA (PRWEB) July 25, 2012
Convene, the premier Christian CEO and Business Owner forum organization, announces the launch of its newest forum team in Houston, Texas. The new team is led by Convene Chair Jonathan Goodale, a skilled facilitator with a solid business background and mature faith.
Convene CEO peer advisory groups meet monthly to work "on" their businesses by discussing relevant business issues, seeking wise counsel and providing the shared insights of their combined years of business and spiritual experience.
For the majority of his career, Jonathan Goodale has worked in the upstream natural resources industry for both small independent companies and large multinational public corporations. As the President of UMIC Cote d'Ivoire, he was successful in leading the exploration and development efforts that reestablished oil production in that country.
His leadership enabled UMIC to collaborate successfully with this underdeveloped West African nation, growing its natural resource base and allowing them to become energy independent. Goodale was knighted (Chevalier) by the nation for his efforts.
Jonathan's roles included technical evaluation, contract negotiations, financial forecasting, strategic planning, and management of all resources (capital, human and intellectual). Most recently Jonathan was the leading force in the team that built CMNSL from a few million dollars of risk capital to an entity that had an enterprise value to the parent company of $350 million.
For more information on Jonathan's new Convene team, please visit http://www.convenenow.com/houston-b/ on the web.
Founded in 1996, Convene is a dynamic community of Christian CEOs and business owners meeting together to help each other build exceptional businesses, increase leadership success, and have greater Kingdom impact through the principle of "iron sharpening iron."