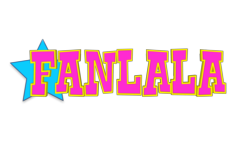 Fanlala is pleased to partner with MGA, a consumer entertainment powerhouse. The Bratz® lines are very popular with our global users and embody fashion, fun and self-expression
Walnut Creek and Santa Monica, CA (PRWEB) July 27, 2012
Fanlala, the leading social entertainment and lifestyle site for tweens and teens, has teamed up with award-winning toy company MGA Entertainment, to create the custom Bratz® club on Fanlala.com. Bratz® embody a passion for fashion and social trends which is why they fit great with Fanlala, which offers the best of popular media.
Fanlala has built a Bratz® custom club on Fanlala.com, which is hosting videos, photos, and news from the Bratz®. Fanlala clubs are interactive online destinations on Fanlala.com where fans can get all the details on the hottest Stars, Movies, TV shows, Sports and more! Fanlala club features include bios, fun facts, videos, photos, fanlala news, news from friends, quizzes, fans and chat.
"Fanlala is pleased to partner with MGA, a consumer entertainment powerhouse. The Bratz® lines are very popular with our global users and embody fashion, fun and self-expression" Said Alan Anderson, President and CEO of Fanlala. "We look forward to expanding our efforts to support MGA."
The girls with a passion for fashion first exploded onto the scene in 2001, and young girls everywhere are still catching their breath. Multi-ethnic, sassy, and chic, the BRATZ® became instant icons, with style that not only kept up with, but often set the pace of emerging fashion trends. Inspired by their message of self-expression and individuality, preteen girls couldn't wait to get up close and personal with the new style stars. The trendsetting fashion icons have unleashed something in young girls everywhere – the passion to be who they are! For years to come, the BRATZ® will always be there exploring new fashion trends to inspire girls around the world.
Fanlala and MGA are giving away 10 Bratz® dolls from the Bratzillaz™ line this week. Bratzillaz™ is an all-new line of charmed fashion dolls who possess extraordinary magical powers. The enchanted good witch cousins of the popular Bratz®, Bratzillaz™ takes girls on a supernatural flight of imagination and discovery to reveal their own inner secrets and special powers, including the ability to communicate with animals, fly through the air, see into the future and find true love. 10 winners will be chosen at random to receive one of the brand new Bratzillaz™ dolls from comments left on the contest page. Enter today: https://www.fanlala.com/news/contest-brand-new-Bratzillaz-Bratz.
About Fanlala
Fanlala is the go-to social entertainment and lifestyle site for tweens and teens that offers the best of popular media tailored just for them in one safe place. From original content and customized music to entertainment news and cool community features, Fanlala is a fresh online community that delivers teen content when and where they want it. Fan up at http://www.fanlala.com.
About MGA Entertainment
MGA Entertainment, a consumer entertainment products company headquartered in Van Nuys, California, manufactures innovative lines of proprietary and licensed products including toys and games, dolls, consumer electronics, home décor, stationery and sporting goods. The MGA family includes award-winning brands such as Little Tikes®, Lalaloopsy™, Bratz®, Bratzillaz™, Novi Stars™, Moxie Girlz™, and Zapf Creation®.