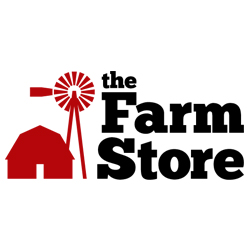 I got tired and fed up with purchasing everything at retail prices
Melbourne, Victoria (PRWEB) July 26, 2012
The Farm Store is quickly becoming Australia's largest supplier of farm supplies, using the unique approach of selling farm supplies online as opposed to a traditional storefront. Managing Director, Taylan Atar, owns his own farm in Seven Hills, Tallarook, and was frustrated at the difficulties he kept coming across when trying to buy farm supplies.
Seeing this frustration as an opportunity, Atar, who has previously run other successful online websites in the telecommunications industry, created The Farm Store using the latest technologies. His goal: Farmers should be able to purchase a large range of products online, get them delivered to their door, and save money in the process. Atar states that "I got tired and fed up with purchasing everything at retail prices". The idea behind the Farm Store is that everything has discounts off the RRP (recommended retail price). Other industry types (such as carpenters) are able to buy products at wholesale, but farmers have to pay full rates. Atar aimed to change this entire model.
"The agriculture industry in Australia makes up 12% of the GDP, and yet nothing has been done to make it easy for farmers" says Atar, "The Farm Store hopes to change that". Starting in 2008, The Farm Store has now grown to stock over 100,000 products online, and ships both Australia-wide and internationally.
The Farm Store now stocks everything a farmer would ever need. Everything from animal drench to electric fences. "We aim to make shopping easy, pleasant and quick" says Atar. Through strong relationships with suppliers in Australia and New Zealand, The Farm Store is able to offer great farming brands like Cydectin, Kincrome Tools, and Shoof.
The Farm Store aim to continually expand their product range and offering, and hope soon all farmers will go to The Farm Store to get the lowest prices. "Australia is a big country, and not everyone has access to a local farm product supplier". The Farm Store negates this need, as anyone, anywhere can buy online and have farm supplies delivered directly to their door.
About The Farm Store
The Farm Store is a people focused company with a simple goal: "To provide our customers, partners and staff with a first class experience." But most of all, we want things to be simple.
The Farm Store is a Melbourne based company that has been selling farming supplies since 2008. We're a natural offshoot of our parent company Seven Hills Tallarook. Our experience in Australian Boer Goats goes back some 25 years. We setup the Seven Hills website to supply the Boer Goat industry, and our "premium partners" farming supplies. The Farm Store was a natural evolution of the Seven Hills business.
We understand that it's not always easy getting the farming supplies that you want in rural Australia, so we will send them to you. We use a courier service or Australia post to get your products to you quick smart!