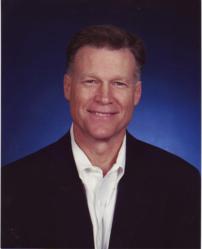 Placentia, CA (PRWEB) July 26, 2012
Convene, the premier Christian CEO and Business Owner forum organization, announces the launch of its newest forum team in Dallas/Fort Worth, Texas. The new team is led by Convene Chair Patrick Murphy, a skilled facilitator with a solid business background and mature faith.
Convene CEO peer advisory groups meet monthly to work "on" their businesses by discussing relevant business issues, seeking wise counsel and providing the shared insights of their combined years of business and spiritual experience.
A coach at heart, Pat Murphy has employed this God-given gifting to build people and organizations for the past 34 years. Over a 25 year career in the financial services industry, he was blessed to have grown two sales and marketing teams into Top 10 National status with two different Fortune 50 companies.
Running a business and leading a staff of 80 plus associates provides Pat with an invaluable foundation of experience from which to coach leaders. In addition, having conducted over 15,000 one-on-one meetings in his career has provided Pat with a base of experience in listening and understanding which serves well those he has coached.
At the height of his professional life, God called Pat into the non-profit world spending the last 7+ years on the staff of a non-denominational church. God has been refining and equipping him to help leaders grow in even more significant ways.
For more information on Patrick's new Convene team, please visit http://www.convenenow.com/dallasfort-worth-b/ on the web.
Founded in 1996, Convene is a dynamic community of Christian CEOs and business owners meeting together to help each other build exceptional businesses, increase leadership success, and have greater Kingdom impact through the principle of "iron sharpening iron."