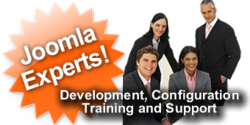 In addition to the educational sessions Joomla Day events offer community members and a wide variety of user groups a chance to meet greet and relax.
Boston, MA (PRWEB) July 25, 2012
CNP Integrations (http://www.cnpintegrations.com), announced today that they are Bronze sponsors of the Joomla Day Chicago event August 10 -11 and that they will have 4 presenters from their team of Joomla professionals showcasing at this event.
A special free webinar Thursday July 26th at 1:00 PM EST will provide a sneak peek on topics and activities attendees can expect. This webinar will be moderated by Christopher Nielsen CEO of CNP Integrations and include a panel discussion with other presenters Jonathan Neubauer, Jeff Brown and Joe Sonne. Event co-organizer and presenter Mike Carson will be providing some event updates and an overview on many of the other reasons why this is an event not to miss. Attendees should be prepared to get primed for the Joomla event of the season with an insiders look at some useful information and social networking opportunities that will be found at Joomla Day Chicago.
"We are excited to become a sponsor and share some of our lessons learned with the Joomla Community. Chicago is a great city vibrant with talent and a strong user community. It is a great opportunity for us to mingle with our peers and learn from other talented Joomla developers. In addition to the educational sessions Joomla Day events offer community members and a wide variety of user groups a chance to meet greet and relax." Says Christopher Nielsen, CEO/Co-founder of CNP Integrations.
Registration information for the free Joomla Day Chicago Sneak Peek Webinar can be found here: http://www.joomladesignservices.com/joomla-cms-webinars.html
Joomla Day Chicago is a 2 day event held at the Chicago Marriott Midway on August 10 & 11, 2012. This exciting industry event features many topical presentations and case studies designed to inform and build enthusiasm in the Joomla CMS user community. More information about the event can be found as the event approaches at their web site: http://www.joomladaychicago.com
For information about presenters can be found on the Joomla Day Chicago Web site at this link: http://joomladaychicago.com/speakers
CNP Integrations has built a "Value Network" of highly qualified Joomla Experts to help users of Joomla CMS achieve maximum success and to build result driven digital strategies. CNP Integrations unique "Value Network" is a contractor based business model for delivering responsive and dependable technical support, consulting services and training for projects focused on using the Joomla CMS. CNP's infrastructure behind this "Value Network" allows global and US based teams a process and accountability framework for scaling to maximizing efficiency and exceeding client expectations.
CNP Integrations is known for delivering world class support for Joomla CMS
CNP Integrations has an engaged global team of technical and configuration experts and employs highly skilled programmers and project managers with the focus of providing the most responsive web application support services for the Joomla CMS and other compatible technologies. CNP Integrations is a business division of Creative Networks Protocol Inc., a Massachusetts based corporation. With core operations in 4 US states and 6 countries CNP Integrations offers premium technical support and hosting with a value building methodology and a proven process of project management success. CNP Integrations primarily provides services across the United States but has serviced companies globally in 7 countries on 3 continents.