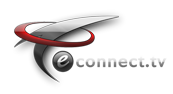 The greatest value of a picture is when it forces us to notice what we never expected to see
Las Vegas, NV (PRWEB) July 24, 2012
eConnect, Inc. has been providing loss prevention and fraud detection solutions for many years now. It is amazing to see the kinds of scams that employees are implementing. It may surprise you to know that the people who are launching a financial attack against your business are not the people you would imagine. Listed in the sections below are real instances, however, for security and privacy reasons, actual business names are excluded from the article.
How much do Bartenders Steal?
Recently the eConnect software alerted investigators of one of the busiest casinos on the Las Vegas strip about some bartenders who we stealing $500-$700 per shift. This means up to $3500 per week or $182,000 per year in theft. eConnect quickly catches theft by analyzing point of sale transactions to see if the employee is creating data patterns outside the normal averages. In other words if one bartender is selling a lot less than his or her peers, the eConnect software would see this and flag it for video review which can be done in a few seconds. Once this review is done, it is very easy to see if there is something wrong and if there is, the video and data trail can be exported to a case manager for further investigation.
Retail- What's wrong with selling a lot of water?
eConnect helps retail customers understand where their losses are coming from. Recently one of eConnects airport customers found a new scam while reviewing a dashboard report. They noticed a huge spike in the sales of bottled waters during a particular shift. This could mean that there was more water consumption during hot weather, but during the week in question, it was very cold outside. After drilling into the dashboard and reviewing the surveillance recordings, the loss prevention team member was able to find multiple situations where the cashier rang up bottled water in the system, but sold something completely different. In some cases the cashier appeared to be giving away more expensive product to friends and coworkers and in other situations the cashier was short ringing customer transactions so they could steal money. This is another instance where the data trend seemed harmless, but it led some very serious theft in the retail outlet. Spikes in data trends can be very good for business operators, but they can also be lethal indications that there is a major problem.
That's my most trusted employee….
Not anymore. That's right, many situations in which the eConnect system found theft, it turned out that the person who perpetrated the theft was a long time employee with awards, leadership qualities and was well liked overall. In many cases, when these employees were caught stealing, the people who caught them had a hard time believing it. The eConnect team has found that religion, race, likability, length of employment and job role have little bearing on who will steal from their employer. Many times the scammers revealed that the theft was not something they planned on doing, it was more about a loophole in the POS system or operational process they stumbled over and began to manipulate on a regular basis. In many eConnect cases, there were managers and supervisors involved who oversaw the theft and actually trained their staff in such a way that the employees would steal for the managers without their own knowledge. This was accomplished with certain POS transactional procedures and sketchy end of shift processes. Collusion continues to be a prevalent problem for business owners worldwide and eConnect has become a great weapon against it.
"We continue to be amazed at what our software has uncovered in the various verticals we work in." commented, Henry Valentino- eConnect CEO, "Our system has saved business operators millions of dollars in losses and should be considered a mission critical system for any transactional based operation."
What to expect in the future
As the technology space continues to improve data modeling and graphical user interfaces; we will continue to see companies like eConnect improve processes and allow business operators to become more effective at controlling profitability, production and get closer to perfect business management.
About eConnect:
eConnect is a software company in the security industry , which provides financial transactional analysis with visual verification. This is accomplished by synchronizing transactional data from point-of-sale (POS), casino systems and games to digital video surveillance, producing the best fraud deterrence tool in the industry. The software tool also increases the effectiveness of employee productivity, allowing managers to easily identify common employee errors. The software provides a dramatic return on investment usually within 3 to 6 months.
"The greatest value of a picture is when it forces us to notice what we never expected to see."

John W. Tukey- The Father of Exploratory Data Analysis