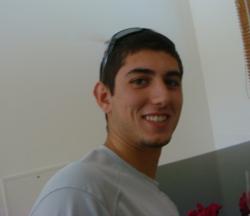 (PRWEB) July 26, 2012
Joseph S. Gentile Helps Raises $3,000 for the Homeless
On June 30, 2012 Joseph S. Gentile was a key player in the fundraising efforts at his church where a yard sale was hosted for the homeless in South Florida. He used his energy and muscle to solicit and collect heavy items such as televisions, furniture, paintings, and even bird cages. Elderly donors counted on him to come to their homes and pick up their donations. The yard sale had a large variety of clothing, books, jewelry, furniture, and other unique items. Gentile inspired other teenagers to help on the day of the event. Three-thousand dollars was raised for the homeless of the community. Since this fundraiser was such a big success, he is planning another one for the Fall.
Joseph S. Gentile has been involved in fundraisers since he was a child. He often assisted at the local picnics and carnivals at the churches and schools. On January 28, 2012 he assisted his local parishioners and neighbors at a fundraiser for the wounded warriors. He helped with the set-up, raffle sales, and clean-up. Two-thousand dollars was raised for the wounded warriors at this local event.
In high school Joseph S. Gentile accrued more than two-hundred and fifty service hours by participating in a variety of community service projects. He was an altar server at church, coached younger children in various sports, and worked on hospital projects. He also participated in beach clean-up and walks for life son a consistent basis. During hurricane season, he has always been readily available to clean-up dangerous debris for neighbors in need. Additionally, he is always available to lend a helping hand to the community when there is a new fundraiser scheduled.
Joseph S. Gentile plans to continue his community service and fundraising while attending college. His future plans include inspiring other young people to become more involved in community service and fundraisers for worthy causes.