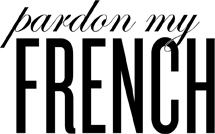 -A Social Movement designed to elevate the caliber and profile of San Diego's art scene.-
(PRWEB) July 27, 2012
Pardon My French, a social movement lead by San Diego Artrepreneurs, is hosting the official after party for one of the largest attended and most anticipated cultural events in San Diego, ART SAN DIEGO Contemporary Art Fair, on Saturday, September 8. Pardon My French is a social movement designed to elevate the caliber and profile of San Diego's art scene by raising the bar in every area.
Guests will arrive to a complimentary glass of champagne, incredible artwork, and the sexy down-tempo music of DJ Leif.with this special event located on the picturesque rooftop of San Diego's restyled and re-energized W San Diegocommencing at 7 pm.
All events benefit our charity partner, San Diego based non-profit organization A Reason To Survive-ARTS, who use all art forms as a vehicle to create positive, long-lasting change in children and youth facing major life challenges – giving them not only a reason to survive – but to also thrive. Their goal is to bring the ARTS to Heal, Inspire, and Empower children who are suffering throughout San Diego.
Pardon My French has the pleasure of introducing a variety of local artists, including San Diego's own rising star Celestine to the newly imagined W Hotel. In addition, we are featuring the work of young artists from ARTS, which will be available for purchase with 100% of the proceeds benefiting the organization.
Limited discount tickets are available now at pardonmyfrenchevents.com
Free transportation is available from the Art Fair to the W Hotel for their guests from 6:30 pm-8:00 pm compliments of Epic Limo. Please RSVP at pardonmyfrenchevents.com for this service so we will be adequately prepared.