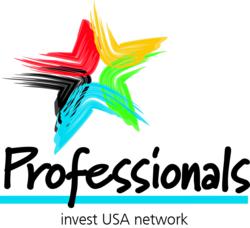 Melton states, "There are spectacular opportunities for overseas investors, yet foreign investors are often confronted with a dismaying array of misinformation and obstacles in their pursuit of U.S. opportunities."
Scottsdale, AZ (PRWEB) July 25, 2012
Professionals Invest USA Network is a carefully screened network of highly qualified investment property providers that offer real estate investment opportunities in key markets across the United States. The network is an expansion of Australian-based Professionals Real Estate Group.
"There is a pressing need for such a network of highly qualified investment property providers that offer real estate investment opportunities in major cities across the United States," Professionals Realty Group President Glenn Melton states. "There are spectacular opportunities for overseas investors, yet foreign investors are often confronted with a dismaying array of misinformation and obstacles in their pursuit of U.S. opportunities."
The Professionals brand has assembled U.S. operators that each buys and manages thousands of properties in states such as Alabama, Arizona, North Carolina, Ohio, Florida, Nevada, Tennessee and Texas. Each Provider adheres to a clear set of business practices, standards and ethics, and fosters a "transparent, safe and secure environment for overseas investors to make sound investment decisions."
"Our model enables property investors to participate in one of the greatest investment capital opportunities in our lifetime, by providing access to the U.S. market and its major shift toward increased rental property demand," says Glyn Morgan, CEO of Professionals Real Estate Group Global.
Melton adds, "We support investors throughout the entire lifecycle of their investments by offering a turn-key investment model." Professionals Invest USA Network provides resources to acquire the proper U.S. tax documents and credentials, legal entity formation, estate planning and opening of bank accounts, in addition to acquisition, rehabilitation, financing, property management, sales, etc.
An influx of real estate investors from Australia and New Zealand – along with Canada, Mexico, Asia, South America and Europe – are purchasing investment property and second-homes in markets across the U.S. The following stats offer some insight into why:
o According to "Housing 2.0: The New Rental Paradigm" (a Morgan Stanley study released Oct. 27, 2011), there are more than 40 million rental housing units in the U.S. representing $6 trillion in asset value, half of which are single-family homes. The U.S. has shifted to a more renter-heavy society.
o National Association of Realtors® (NAR) issued a press release in March 2012 titled, "Investment and Vacation Home Sales Surge in 2011," in which NAR Chief Economist Lawrence Yun states, "During the past year investors have been swooping into the market to take advantage of bargain home prices. Rising rental income easily beat cash sitting in banks as an added inducement." NAR reports that it is expected that over 1.25 million transactions will occur with investors in the residential sector in 2012.
o CNBC's Squawk Box on February 27, 2012 aired Warren Buffett talking about the value of investing in single-family homes (http://www.cnbc.com/id/46541258). Buffett says, "If I had a way of buying a couple hundred thousand single-family homes and had a way of managing— the management is enormous…I would load up on them. If I was an (real estate) investor that was a handy type, which I'm not, and I could buy a couple of them (single-family homes) at distressed prices and find renters, I think that's probably as an attractive an investment as you can make now."
For more information, visit the Professionals Invest USA Network website at http://www.prosinvestusa.com.
About Professionals Invest USA Network
Professionals Invest USA Network is a vetted network of highly qualified investment property providers that offer turnkey real estate investment opportunities in major cities across the United States. The network is a joint business entity of Australian-based Professionals Real Estate Group and Professionals Realty Group USA. Professionals has assembled operators that each buy and manage thousands of properties in states such as Alabama, Arizona, North Carolina, Ohio, Florida, Nevada, Tennessee and Texas. For more information, visit http://prosinvestusa.com.
###