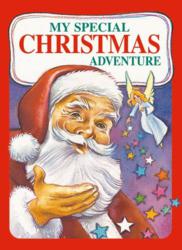 Cyber Monday has become a big day for us.
(PRWEB) July 27, 2012
Identity Direct, a global online personalized gifts website, is preparing for a busy Cyber Monday. Cyber Monday is the Monday after Thanksgiving, and marks the start of the Christmas period. During Thanksgiving weekend many retailers open at 4am or earlier to cope with the increased traffic. Cyber Monday is on the following Monday and is quickly becoming the busiest day of the year for online retailers. Identity Direct are taking many steps in preparation for Cyber Monday including everything from improving the online visitor experience to an increased product range.
According to 'eConsultancy', a leading eCommerce research website, Cyber Monday in 2011 marked the second year in a row that Cyber Monday delivered more than 1 billion dollars in online sales. Online sales on Cyber Monday in 2010 were $1.02bn, which increased 22% in 2011 to $1.25bn. If this trend continues, online sales on Cyber Monday could equal over $1.5 billion this year for online retailers. The increased traffic is expected to take a heavy toll on many US sites, who promote big discounts and other Cyber Monday specials.
eConsultancy also state that 45% of those who shopped online encountered website problems during the Christmas period, and 32% left as a result. Identity Direct recognise the importance of delivering a seamless online shopping experience especially on what is widely known as the busiest day of the year for online retailers.
Identity Direct founder, Linda Greene, says
"Cyber Monday has become a big day for us. Over the last few years many online retailers have been pushing promotions on the Monday after Thanksgiving, which has created a huge demand for all online retailers, including us."
Greene also adds
"Because it's already such a busy time of year for people, we focus on providing not just excellent quality products at reasonable prices, but a quality customer experience overall. Having a painless time while shopping online is a big part of that. So we've put a lot of work into making our website easy to navigate and checkout quickly from."
Another area that Identity Direct are focusing on is their product range. Every year Identity Direct expand their product range to include more great products, as well as fresh designs for their most popular products. Greene believes this Cyber Monday's popular products will include:
Personalized Story Books
Personalized Christmas Decorations
Personalized Address Labels
Leading up to Cyber Monday, Identity Direct plan to increase their product range even further, by utilising their relationships with global brands like Disney, Marvel, Sesame Street & Nickelodeon. Greene states that "Identity Direct are always looking for great new personalized gifts to add to our already extensive range and we're fortunate enough to have access to some of the world's best known and loved children's characters."
About Identity Direct
Identity Direct is the world's leading supplier of personalized children's gifts. We create products that bring magical, memorable moments that will live in the hearts and minds of you and your children forever. All our products are individually personalized for you and, having been in business since 1992, we're experts in personalization. We appreciate the joy our products bring you and we take seriously our responsibility to provide you with great quality products, matched with unrivalled value and superior service. We're also partners with some of the biggest children's brands in the world – including Disney, Marvel, Sesame Street and Nickelodeon. These partnerships let us combine the uniqueness of personalized gifts with the magic of your children's favorite characters. If unique, memorable and magical is what you're looking for in a gift, we can help!