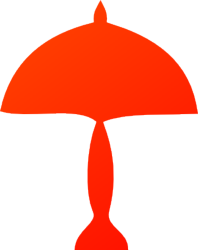 (PRWEB) July 25, 2012
Regardless of how many gold medals our athletes bring home from the Olympic Games in London this year Americans everywhere can keep a little more of their own gold at home with big savings on some of the hottest designer lighting fixtures on sale this summer.
Whether staying up late to watch the London 2012 Olympic Games live and cheer on our athletes or entertaining guests to milk every last drop of fun out of this summer Americans won't need to risk a fire by relying on flaming torches for lighting with even the most dazzling lamps now within everyone's budget.
Those looking for lighting fixtures for decorating a new home, to replace those wiped out in the summer rush of visiting children or grandchildren or anyone just looking for a great deal on designer lighting will discover Tiffany brand lamps and many other premium labels at incredibly attractive prices.
Suitable Lamps has been creating a good deal of buzz already this year for its great line up of table lamps, floor lamps, wall sconces, ceiling fixtures, Tiffany lamps as well as an attractive rewards program and various charity initiatives. Now the website gives everyone a new reason to head back with the giant summer sale with 10-40% off.
Savvy shoppers will hot summer sale items ranging from unique table lamps from just $100 to the decorative Blossoming Tigerlily and Pool Shark wall sconces to a stunning variety of Tiffany floor lamps including the delicate stained glass Rose Bouquet and Rosebush designs to Celestial Bouquets for over $2,000.
In coordination with the summer sale Suitable Lamps has also announced the rolling out of a new exclusive kitchen ceiling lights section as well as the addition of over 600 new home lighting products including many new ceiling fixtures.
More details on this sizzling lighting sale can be found at http://www.suitablelamps.com, as well as additional information on the rewards program and how shoppers can vote for their favorite charities.