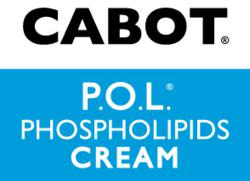 Ventura, CA (PRWEB) July 26, 2012
Cooperlabs, an innovator in developing natural skin care products for over 50 years such as Aveeno® colloidal oatmeal and Cabot® Vitamin E, announces its new powerful natural phospholipid therapy products: Cabot P.O.L. Cream and Cabot P.O.L. Lotion.
The new Cabot P.O.L. Cream and Cabot P.O.L. Lotion deliver the benefits of supplementing the skin with topical phospholipid therapy. Phospholipids are essential for life, forming the barrier that controls our body's moisture loss. Without these essential lipids the body would soon dry out. Phospholipids are the prime building blocks of all forms of life, an essential ingredient in the rebuilding and strengthening of skin, and accelerating the natural healing process of the skin.
Cooperlabs created the original P.O.L. Cream formula to treat acute skin ailments - and it is still used for long-term care patients worldwide for bed sores, incontinence and thin dry aging skin. Caregivers and patients alike had noticed how much better skin looked and felt and so began to apply P.O.L. Cream to their faces as well. In response to this positive feedback, Cooperlabs created two new specialized formulas to improve the look, feel and life of thin dry sensitive skin.
The levels of phospholipids in the new Cabot P.O.L. formulas have been clinically studied and shown to be safe and effective by doctors and nurses in the treatment of many serious skin conditions. The addition of vitamins A and E provides the skin's first line of defense against free radical attacks; allantoin and hyaluronic acid calm and soothe irritated skin.
Cabot P.O.L. formulas have been used to treat protect and renew skin at risk or prone to:

Aging
Bed Sores
Thinning
Drying
Eczema
Dermatitis
Psoriasis
Chafing
Itching
Diabetes
PAD/PVD
Incontinence
Cabot P.O.L. Cream costs $22.50 per 3 oz. tube; Cabot P.O.L. Lotion costs $27.50 per 6 oz. bottle.
Free of steroids, parabens and fragrances. Non-greasy, will not stain clothing or bedding -
For more information or to purchase call 1-800-645-5048 or visit http://www.cabotskincare.com
Media Contact: Jenn Deese, Melrose PR, jenn(at)melrosepr(dot)com, (310) 450-9760
Aveeno®, is registered trademark of Johnson and Johnson. Cabot® is a registered trademark of Cooperlabs Limited.